Classic board game fans have a whole new obsession on the home computer.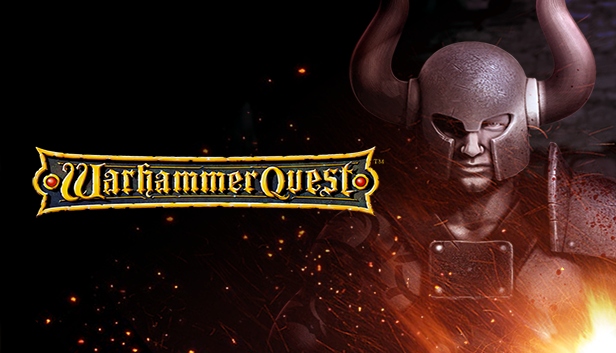 I freaking loved Warhammer Quest when I was a kid. The game was the focal point of many an hour of playtime when my friends would come over and we pretty much donated the dining room table for whole days at a time playing. In fact, even when we got bored with the game itself, we adapted some of the rules into a home-brew tabletop game that we had created. It was beyond fun and a great way to waste away a rainy afternoon.
Now of course, most games are of the digital variety and Warhammer Quest has had a pretty awesome little adaptation on mobile platforms for a while now. And if you enjoyed that version, there's a computer edition from developer Chilled Mouse that's on the way for early 2015 that you'll probably want to check out as well.
"As massive fans of the Warhammer universe, we have spent our development time working with Rodeo Games and focusing on what made Warhammer Quest such a great table top game," said Ian Baverstock, Director of Chilled Mouse. "With truly unique hero characters, epic role-playing action, awesome loot and randomly generated dungeons, Warhammer Quest is a true digital incarnation of its namesake".
You'll be leading adventure parities into deep, dark dungeons in the game while you battle against "Night Goblins, dangerous Orcs, gigantic River Trolls and hordes of the evil Skaven", all while sorting out treasure and looting the various tombs and chests you come across.
There's also plenty of RPG elements including the ability to level up your characters, learn new techniques and spells, and improve your skills. Four playable characters (the Marauder, the Wood Elf Waywatcher, the Dwarf IronBreaker and the Grey Wizard) highlight the campaign, which should give a fair amount of replayability.
The standard edition of the game will include a trio of areas to adventure in and the Vampires and Zombies content pack, is priced at $19.99 USD. If that's not enough Questing for you, the Deluxe Edition will contain all that plus almost $30 USD of additional extras for $29.99 USD, which sounds pretty nifty.
Warhammer Quest is available right now for pre-order on Steam and will be ready to play on January 7th, 2015.