US and UK audiences looking for a little current-gen action bought into the Xbox One in November thanks to that magic price cut.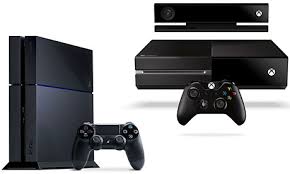 It's amazing what a little price cutting will do, isn't it? Microsoft's current generation console had been languishing behind Sony's better-received machine since they both launched a year ago, in November 2014. According to NPD, it now looks like the tide has turned fort he big black box.
After having a pretty amazing Black Friday weekend, the newest Xbox continued winning in the eleventh month of the year, putting together a November sales record that bested the industry-leading PS4 in the US and the UK for the first time ever, and setting the high-water mark for the console.
For their part, Microsoft credits the Holiday line of games that the console is currently offering, as well as the draw of Xbox Live, which saw more gamers log onto the service than ever before. That impressive number totaled a very impressive 357 million hours or so across both the Xbox One and the Xbox 360.
Also interesting to note, in the shadow of all this Microsoft positive news, is that NPD Group's Liam Callahan added that overall sales were down in the video game industry, year over year, some 11%. That's not great. According to Callahan, hardware sales fell some $294 million USD and while software faded out around $17 million USD in sales.
Weirdly enough, accessory sales rose 5%, but overall, that's not a dream picture at all for the industry. Don't get me wrong, I don't think it's time to hit the 'panic' button yet, but it does go to show you that no industry is proofed completely against global economic issues in a longterm way.
Source: MCV