Microsoft's Xbox One might finally be making that turnaround that the company was looking for.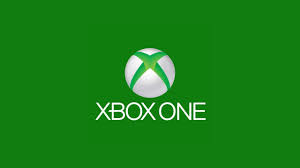 It seems weird to say that the Xbox One even needed a push, since the console has sold very well so far and has comparatively beaten the Xbox 360's already impressive numbers in sales. Thing is, the PS4 from Sony has been doing just that much better, outselling the competition by a few million units. Now though, it looks like all the price-cutting and Kinect-eliminating that Microsoft has done with its newest console is paying off big time right where it counts.
The system outsold all others on the biggest shopping day of the year, Black Friday, by a healthy margin. According to data collected by the firm InfoScout from sales at stores like Target, Best Buy, GameStop and more, the Xbox One made up over half the total of consoles sold last Friday, some 53%. Second place went to the current market-leader, the PS4, which logged 31% of sales- which isn't too shabby either.
As for the last-gen consoles, the Xbox 360 took home just 9% of the totals, while the PS3 saw sales nosedive to a paltry 1%, which is kind of a surprise to me. Now… you might be wondering where the Nintendo Wii U is in all this. Well, it certainly seems like all those good feelings and new pieces of first party software didn't make much of a dent in shoppers minds or wallets, as the system was beaten by the 360 and and came in 4th with just 6% of sales. Although it definitely is early in the goings here in 2014's shopping rush, it might be a very long Holiday Season for Nintendo. And that's a fact that's perhaps a much bigger surprise than the Xbox One or the PS4's performance so far.
Source: MCV