Bethesda announced today that upcoming horror title The Evil Within will be getting a season pass with some kind of surprising downloadable episodes.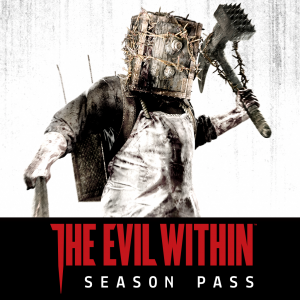 Not focusing on the game's star, Sebastian Castellanos, the DLC will instead offer brand new playable characters and new ways to "experience survival horror".  There's a two-part story featuring Castellanos' partner Juli Kidman that sounds pretty interesting, and a one-shot pack starring The Keeper. Who's that? The guy with the hammer and the safe on his head.
The Evil Within Season Pass will allow you to experience survival horror from a new perspective. In the first add-on, assume the role of The Keeper (aka Boxman) in a sadistic collection of mission-based maps. The second and third add-ons take you further down a path of madness in a two-part, story-driven experience in the role of Juli Kidman — Sebastian Castellanos' mysterious partner from The Evil Within. Encounter unthinkable enemies and new areas that reveal hidden motives and harrowing evil.
All in all, that sounds pretty awesome and a like a real expansion of one of the most promising horror titles to come along in years. The Evil Within's season pass will net you all of the above for the low low price of just $19.99 USD. It'll be available for purchase on Xbox Live, the PSN, and the PC, though Bethesda warns that not all regions of the globe will have access to the deal.
The Evil Within hits the Xbox One, PS4, Xbox 360, PS3, and PC on October 14th, which isn't all that far off now…