Ninja theory, the UK based game studio known for DMC: Devil May Cry. and Heavenly Sword. have announced PS4 exclusive title Hellblade at yesterday's Gamescom.
What fans will also appreciate even more is that Hellblade seems to be as demonic and twisted as Heavenly Sword and it's likely no coincidence that 'Hellblade' has a name that's the direct opposite – though both games feature female protagonists who are depicted as the harbingers of doom.
Many fans have already voiced their suspicion that Hellblade's protagonist Senua is either directly or indirectly connected to Kai – the only friend of Heavenly Sword's Nariko. Whether a direct continuation or simply spiritual successor, it could also coincide with the previously announced Heavenly Sword movie, and Ninja Theory could be trying to tie several aspects of the well-liked PS3 launch title together.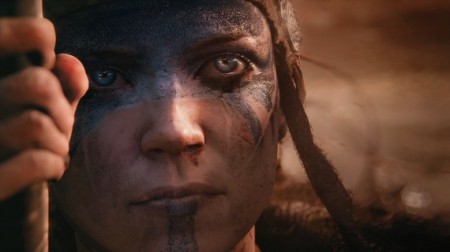 Not a lot of information on the games plot has been released at this time, but the team at Ninja theory have told us that the early release was planned so the fans of the studio can witness the games full development. Hellblade looks to be quite a while in the making, but could well be another top seller for Ninja Theory.