Anybody out there not have great memories of the Previews catalog at their local comics shop? DST has already released a look at what's to come to comic shop owners via the massive mag, and now we've got the list of solicitations for August.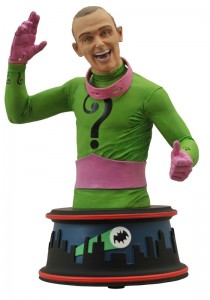 Keep in mind while you read this, that although these items are in the August edition of the book, they're not scheduled to actually ship till early in 2015. While you can't buy any of this awesome stuff right now though, you can definitely order it up at your local comics shop and secure yours right this very second.
My picks- that Frank Gorshin Riddler, the Enterprise (did you expect something different?), and the Lost in Space B9 robot. That things sounds too cool for school. Have a peek at the full list below.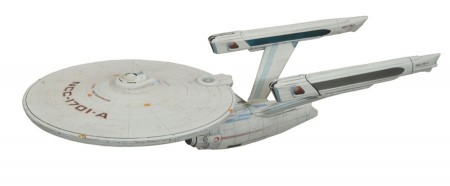 Star Trek Undiscovered Country Enterprise A Electronic Ship – Finally, the Enterprise-A is getting ready to leave spacedock! This 16-inch model of the U.S.S. Enterprise NCC-1701-A features all-new lights, sound and paint, all based on the ship's appearance in Star Trek VI: The Undiscovered Country, making it the perfect companion to DST's Klingon Bird of Prey and U.S.S. Excelsior ships! Add the A to your Starfleet this winter! Comes packaged in full-color window box with try-me feature. Coming in early 2015! (SRP: $65.00, item #AUG142285) http://www.diamondselecttoys.com/star-trek-undiscovered-country-enterprise-a-electronic-ship