MadCatz little powerhouse now has a brand new library of games to show off thanks to a deal bringing OUYA games to the system.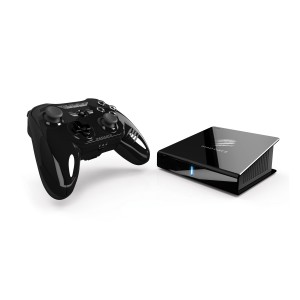 If there's one thing MOJO does, it's everything. The micro-console from longtime peripheral-maker MadCatz has a lot going for it already with TEGRA 4-powered Android titles, a media player, 4k content, access to your possibly already existing Android library through storefronts like Amazon, and even a work suite with Open Office.
Simply put, it does a lot of things and does it's core task (playing games) pretty well indeed, as we found out in our hands-on with the hardware. Now with OUYA built right in, well, it does even more.
"With OUYA Everywhere, our goal is to get OUYA's games, from some of the newest and best development teams in the space, into the hands of as many gamers as possible, regardless if they use an OUYA or another television based device," said Julie Uhrman, CEO and founder of OUYA. "Fans of the M.O.J.O. can now access hundreds of OUYA games, which not only extends our platform, but helps developers continue to grow their audience and community."

"Opening up OUYA's great software library to M.O.J.O. customers represents a significant step forward in the evolution of open-platform gaming." said Darren Richardson, President and CEO of Mad Catz Interactive, Inc. "Mobile-developed games are fast starting to match the complexity and fidelity of traditional consoles and M.O.J.O. is a powerful platform with which to realise their full potential."
For more info on the MOJO, click here. And to check out the OUYA and it's level of content, hit this link.