In their most recent press release, Capcom's shareholders said that they're going to lift the restriction that prevented the company from being bought out by another business.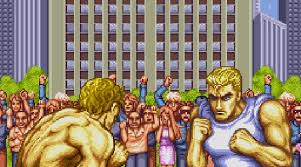 Shareholders voted today on whether or not the takeover defense should still be put in place. They have decided to lift the restriction, making it possible for a willing buyer to purchase the company. What does this mean for the company's future? Probably not much, as these buy-outs more often than not end up steering the subsidiary in the same direction it has been going for decades. Most of the time these end up being simple bids to save the company from going bankrupt, losing further profit, etc. We'll most likely still see Monster Hunter on the 3DS, Street Fighter on Sony and Microsoft platforms, and other business as usual.
For those of you worried about the possibility of Megaman being taken out of Smash, rest assured the blue bomber is still here to stay. Nintendo most likely had a contract made out, securing him in the game. Not that a competitor such as Sony or Microsoft is likely to buy the franchise up, but there's been some rumblings lately on the possible future for Super Smash Bros. Even if this by some slim chance happens, the competitor would probably wait until after the released, so as not to get into a bloody legal battle that would harm all parties involved. Nobody, especially the companies that own these IPs, wants this to occur. Now, does this mean some sort of takeover will for sure happen? No, nothing is guaranteed, even taking into the account that Capcom has been experiencing financial difficulties as of late.
Shareholders may just be taking a precaution on the off chance things turn south, which is very typical these days. It's rare in the current environment of the industry for huge companies to go completely belly up. There's so much at stake with the business in question having their fingers in so many pies. So don't automatically assume another Data East situation is occurring, or let alone Nintendo, Sony or Microsoft purchasing the business. Much of the time analysts and people alike look at these situations and jump to conclusions. They'll go off the rails, coming up with some very bizarre possible futures; and while anything is possible, ebb on the side of caution and don't assume something out of this world will happen.
Source: Capcom