Looks like EA's cops vs racers title will be making an appearance on the PS4 and Xbox One this Holiday after all.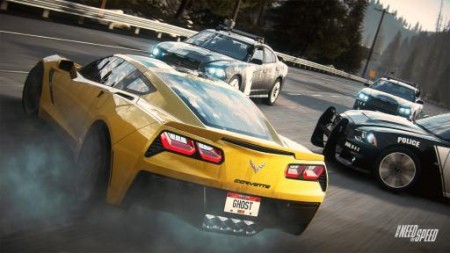 There hadn't been any mention of either next generation edition of the forthcoming racer as of late, but apparently that didn't really matter all that much as Need for Speed Rivals will speed onto both the Xbox One and the PS4 in time for the Holidays.
Need for Speed Rivals puts gamers behind the wheel of both sides of the law, daring them to cross the line as either a cop or racer in order to gain any advantage in the street's ultimate rivalry. Players will choose between two distinct career experiences, each with their own set of high-stakes challenges, rewards, pursuit tech and cars. The intensity of the action is at an all-time high thanks to AllDrive, a revolutionary new feature that destroys the line between single player, co-op and multiplayer. Through AllDrive, friends will be seamlessly connected to one racing world where their races and chases can collide at any time, creating the ultimate edge-of-your seat experience.
The title will see release on the Xbox One and the PS4 on the same day here in the US, that being November 22nd which is also the release date of Microsoft's latest console and a week after the release of the PS4. As for Europe, NfSR will se a pair of releases with the Xbox One version  dropping on November 22nd (same day as in the States) and the PS4 model pulling out of the drive on the 29th.
And if next-gen doesn't excite you at all (or if you're a hardcore PC gamer) the Xbox 360, PS3 and PC versions of Need for Speed Rivals will all be on shelves on November the 19th in North America and on the 22nd in Europe. Got all that? Good. Now start your engines…