The average Joe or Jess could save the world…with your backing!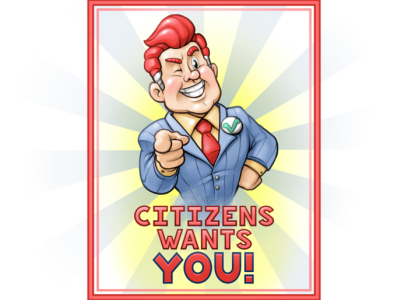 Eden Industries, previously responsible for action puzzle Waveform and host to members whom have worked on games like Luigi's Mansion: Dark Moon, have launched a Kickstarter project for a new RPG title by the name of 'Citizens of Earth'. As Vice President of the world, you'll need to recruit ordinary people to join your party – baristas, mechanics, police officers, the homeless and maybe even Mom if things get desperate enough.
While few story details seem to have been released, the campaign promises a humorous take on the modern Western world in the style of Earthbound, and the combat mechanics similar to Dragon Quest.
They're looking for $100,000CAD, and at time of print they're sitting just under $6000. Whether or not you take part in the funding campaign is up to you – let us know in the comments below!