Continuing the digital retailer's five year anniversary celebration, GOG.com has a brand new free game posted and a fantastic sale currently in effect (till Tuesday) on some role-playing classics.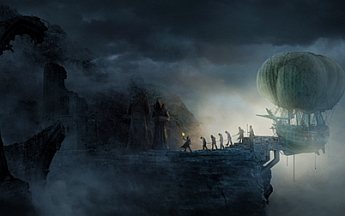 Act fast game-fans, this sale won't last too long, but it's a goodie.
First off, the adventure game classic Flight of the Amazon Queen is totally free and waiting for addition to your GOG library, so just go and secure your copy of that right now. If you're not familiar, Flight of the Amazon Queen is an old school point 'n click affair with the flavor of the film Romancing the Stone or one of the original Indiana Jones adventures. It's classic pulpy stuff and it's free right now.
As for the RPG sale, this is a good one. You can snag 60% off the usual asking price on a laundry list of role-playing games right now including: Wizardry 6+7, Divinity 2 and the critical darling- Legend of Grimrock. There's a ton of gaming right there for not a lot of cash, so get to it and check out the full list of what's on sale right here.
Just make sure you cast 'haste' on that mouse and keyboard, because this sale is only on until September 24, at 3:59am GMT.