Get your robot companion ready, we're going galactic. You have one, right?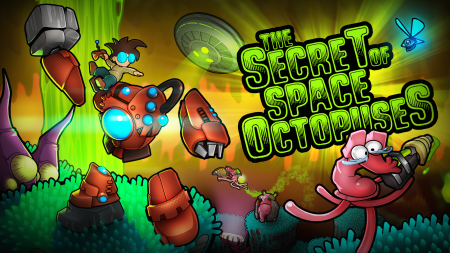 Midgar Studio's mobile side-scrolling platformer 'The Secret of Space Octopuses' is available now for Android on the Google Play store, with an iOS release within the next few days.
Players will control Little Buddy, a boy genius who is abducted by evil space octopuses along with the rest of his village. Building a robot companion out of scrap, Little Buddy and B.O.T. (Bunch Of Trash) will have to solve all sorts of physics-based puzzles and fight creepy aliens to save the day.
Played it already? Want to give it a try? Disinterested or dislike? Let us know in the comments below!