Has Apple Beaten Nintendo And Sony At Their Own Game?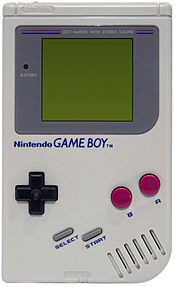 When gamers and analysts alike discuss the future of video gaming and the future of the handheld console market, brands Nintendo and Sony are always the first, and often the only, corporations to be mentioned. It would be madness, however, to discount one particular company who has slowly, but surely, asserted its dominance in a sector that has long been controlled by a handful of players. That firm is American consumer electronics behemoth Apple. Over the last few years Apple, due to the prominence of their products the iPhone and iPad, have secured a foothold in a corner of video gaming that has for years been the stomping ground of Japanese giants Nintendo and Sony; the handheld.
Since the early 1990's, Nintendo has brought gaming 'on the go' to millions due to the many iterations of the Gameboy, and latterly its DS consoles. Their latest incarnation, the 3DS, although still selling reasonably well, has had to have its projected figures revised due to lower than expected sales. Daily Tech, reporting in January, stated that Nintendo had sought to alter their forecasted worldwide sales to 15 million units from 17.5 million. This is a further reduction as this figure had already been slashed from the original predicted 18.5 million consoles. Although 15 million is still a healthy amount, it is still way below expectations.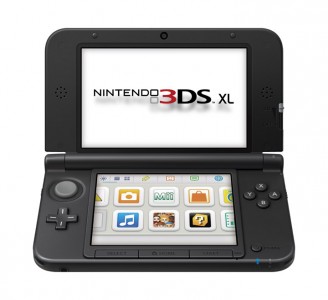 Sony, since the release of the PSP in 2004, has been the other stalwart of the portable video games market. The handheld console, in its many versions and guises, has achieved in excess of 70 million sales worldwide. These sales have been slowly drying up since the launch of its successor, the Sony Vita. Due to falling PSP sales and far lower than expected Vita sales, Sony has lowered its original estimate. According to ARS Technica in November, Sony lowered its predicted sales of its handheld consoles, the combined PSP and Vita figure, for the financial year ending 31st March 2013. This amount has been reduced to 10 million consoles from an initial 12 million. Similarly to that of Nintendo, this is a further decrease from 16 million that was first forecasted.
This worrying downward trend has not affected the mighty Apple though. The unveiling of their Q1 2013 earnings report has revealed massive sales increases of both the iPhone and iPad. The previous quarters sales of 14 million iPads rose considerably to the impressive figure of 22.9 million. Likewise iPhones jumped from 37 million units last year to 47.8 million. This is due in part to the release of new iPads, the iPad 4 and iPad mini, and the latest iPhone, the 5th in the series so far.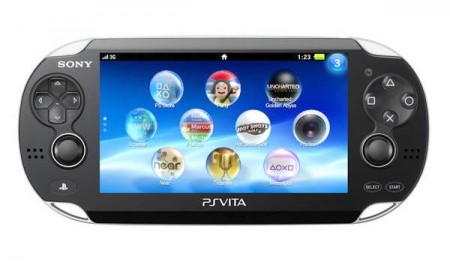 Gaming on these devises has really caught on in recent years due to many factors. Downloading has made purchasing software far easier, as it doesn't matter when or where you are as long as you have an Internet connection. Furthermore, the lack of a physical unit means that costs are therefore lowered and the overall cost is far cheaper to the consumer. Many games on the Apples App Store are around £1 to £5 rather than the £25 to £30 on Sony and Nintendo's machines.
Apple seem to be getting the upper hand in the portable video gaming sector by focusing on 2 main aspects; making it very easy to purchase the games themselves and also, setting the prices exceptionally low. As long as Apple appeal to gamer's inherent lethargy and impact to their wallets they will beat Nintendo and Sony, the gaming giants themselves, at not only their own game, but also one that they invented!
One must remember that another major advantage Apple possesses over similar handheld competitors is that their products are not purely gaming machines. Thusly, their products will sell to a vast array of consumers rather than purely video gamers. In this regard, the Vita and 3DS could be seen as one trick ponies whereas Apples devises can take on a range of roles and appeal to many different customers. This factor alone doesn't mean that the portable video gaming battle has been won as the war is far from over. C'mon Sony and Nintendo, wake up and rise to this upstarts challenge!
Lets hope they both still have some fight left in them.
By Chris Spence

Follow Chris on Twitter @TheRetroSamurai and check out his blog and assorted musings at filmandmoviehotspot.blogspot.com