The rectangular platformer is making its way to a Sony console near you.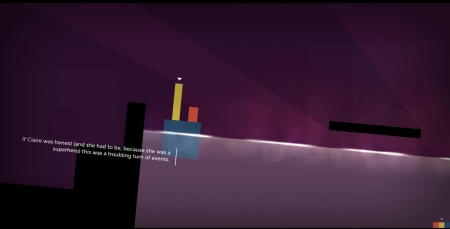 Mike Bithell's excellent puzzle platformer 'Thomas Is Alone' is being brought to the PS3 and Vita, featuring some timed exclusive DLC, which will be a prologue to the game involving a square being given a jetpack.  Yes, that's right.
Thomas Was Alone involves you having to get different squares and rectangles to their respective portals using their unique abilities.  They can float, have anti-gravity abilities or just jump higher, and contains narration by comedian and writer Danny Wallace, who some gamers may be familiar with for his voice work on the Assassin's Creed series.
It's a really fun, interesting platformer, and if you haven't picked it up on PC or Mac yet, you should check it out.
Source: PlayStation Blog