Gaming industry analytics firm DFC Intelligence forecasts victory for Microsoft's Xbox over the Wii and PS3 well into the future and casts a questioning eye on the Wii U.
It might be one of the worst kept secrets in gaming that 2012 was more then likely the final year of the console generation born in 2005/06. But even in its 7th year of life, the Xbox 360 is still kicking and doing just fine. DFC Intelligence sees that continuing for quite a while yet too.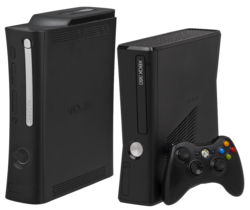 The firm is forecasting that, through 2017, the Xbox 360 will outsell both the Wii and the PS3 in the United States- and that's something that wasn't always a foregone conclusion. The group points out that Nintendo's Wii sold piles of consoles at launch and for a while afterwards, seeming to be an unstoppable juggernaut. But they then add that the waggling console has since tumbled in sales and the Wii U has pretty much finished it off.
Sony's PlayStation 3 meanwhile hasn't managed to ever really get off the ground in the States for this round of the console wars and is projected to come in a fairly distant third place.
So how do the projected numbers shape up? DFC has it looking a little something like this by the year 2017:
Xbox 360: 46.1 million consoles sold in the US
Wii: 42.1 million consoles sold in the US
PS3: 33.5 million consoles sold in the US
And as far as this coming generation, the group has something to say about how that's starting off too. Nintendo's recent touting of the Wii U's sales might not be all that great as DFC Intelligence recently told gamesindustry International:
"Unlike Microsoft, Nintendo has been in a major downward cycle, much of it self-inflicted. Nintendo's spin for the Wii U focused on how it made more revenue than the Wii at launch. Of course, the Wii was supply constrained at launch and sold at a lower price so that is not surprising. The reality is that many Wii U systems were sitting unsold on shelves at year end. Consumers love games more than ever but a new order of game providers is resulting in market shifts that are proving painful for Nintendo and other established game companies."
Unsold next-gen consoles aplenty is something that I can absolutely vouch for as, once the initial sales period came to a close in early December, new Wii U consoles (of both types) could be found on retail shelves pretty much everywhere.
Food for thought as we approach what many believe to be the March (or maybe June) announcements of the PlayStation 4 and next Xbox.
Source: gamesindustry International