Innovation is definitely a term I'd use in conjunction with Mad Catz' excellent STRIKE 7 keyboard. CES agrees.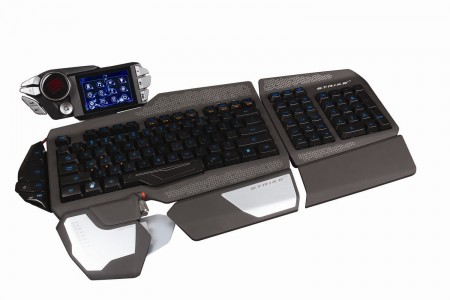 The peripheral maker announced today that the uber-board has been selected as a 'Best of Innovation' honoree in the Gaming Hardware & Accessories category by a panel of engineers, designers, and members of the press.
"We are very pleased with the critical and consumer response to the S.T.R.I.K.E.7 and to be selected as a Best of Innovations honoree is a wonderful achievement." said Darren Richardson, the President and Chief Executive Officer of Mad Catz Interactive, Inc. "The award highlights the continued success of our strategy to create innovative products for passionate consumers."
The STRIKE 7 came in in the top of it's class and beast out quite a few other products to take home the prize. As far as we're concerned, this isn't exactly a surprise. We reviewed the keyboard (here), which includes pretty much everything you could ever want for your PC gaming rig, a while back and scored it a perfect '10'.
We also just took a detailed look at the S.T.R.I.K.E. 5 (here). The '5' is the newest member of the Mad Catz Cyborg Gaming family- and you know what? It's pretty darned dandy too.