The fourth Halo title kicks off a brand new trilogy for the series and also manages to kick all other entertainment properties (including Avengers) in the pants.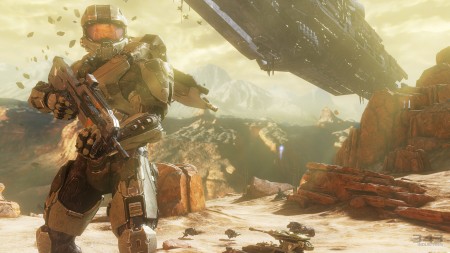 Halo 4 has officially broken the record for an entertainment property launch.
Sitting at around $220 million (USD) in it's first 24 hours of availability alone, Halo 4 beat out 2012's other powerhouse, Marvel Comics' movie adaptation of all-star superhero book The Avengers for the top spot. The game also reportedly defeated the all time record holder for an opening weekend, Harry Potter and the Deathly Hallows part 2 according to website MCV.
Microsoft also says that Halo 4 is on the way to a first week total of somewhere in the $300 million range and is already sitting at a very impressive 3.38 billion in lifetime sales.
Source: MCV