This is the big one ladies and gents, the installment of our awards presentation that's for all the marbles. Not only will we be honoring the best game for each and every platform, but we'll also be crowning our Game of the Year for 2013.

'Best games' are often pretty subjective. It all depends on the leanings of the people voting and how they like their games. Just one person on a panel can make all the difference in a tight vote between the juggernaut games and titanic blockbusters that see release across an entire calendar year.
2013 was absolutely stacked too with incredible titles for every console. With exclusives hitting each platform and a series of excellent multi-platform games, some of which shone a little brighter on the PC or one gaming console than another, it was a particularly hard year to winnow down the nominees to something that resembled a manageable number.
Things got a little easier once those lists were populated here at BG and our editorial staff and writing corps started voting. Actually, it got much easier. As you'll see when you dive in below, there were an awful lot of blowout wins in thee categories that we just didn't see in the previous two installments of the 2013 Brutal Gamer Awards presentation.
But enough talk, lets have at this final series of awards!
Game of the Year, Xbox 360/Xbox One
We lumped the 360 and One together in this category to give the Xbox One a presence in these awards, but it was pretty much all 360 as far as the rankings went. With the exception of a few multi platform games that appeared on both consoles in 2013, the vast majority of contending titles were for the top dog for a good chunk of last-gen, that being the Xbox 360.
Microsoft's Xbox 360 proved just as big a platform in 2013 for gamers as it ever has, even with a substantial lack of exclusive titles. Though Gears of War: Judgement made our first run list, it didn't even place in the final five, those spots instead went to multi-platform games that got Xbox gamers spinning them in their disc drives above all others. And man, were there a lot of great titles that fell into that category.
As you'll be noticing in a number of these categories, this one was a blowout.
And the top 5 nominees are…
And the winner is…
BioShock Infinite
Have you ever watched an entire TV series straight through on DVD or Blu Ray? That's how I felt when I finished up with BioShock Infinite. I sat, post credits, for a few minutes and just let everything sink in. There's so much content and such a massive amount of 'stuff' happening in the game that it can almost be too much to take in at once. Almost.

Sure the gameplay is all about the action, but there are some heady concepts taken on (much like with the previous games in the series) and there are a plethora of jaw-dropping, shock moments that make BioShock Infinite an extremely impactful play. It's actually pretty hard not to talk about the game's story points and spill the beans on any number of developments that you'll cross on your way to the 'goal line', but this is a game that's so worthy of your time and effort to play all the way through that it'd almost be a crime to blow even the smallest part of the story for you.

Go play it, you'll be glad you did. Oh, and stay past the credits. Trust me on that.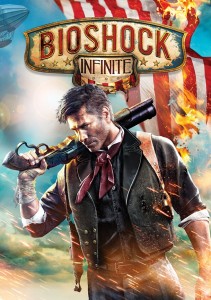 Game of the Year, PlayStation 3/4
Like with Microsoft's consoles, we put the PS3 and PS4 together to give Sony's newest a chance to get on the boards for consideration among our staffers for some game of the year honors. Also much like the Xbox though, the voting went almost exclusively PS3 in it's makeup.
The top ten games chosen for the final vote were exactly the same as above too with only a pair of multi-platform releases showing for the PS4. The rest were all PS3 with the console's biggest exclusive for the year shining brightly. If you though there might be a challenger to the game that just popped into your head, then you were wrong.
Sure there were other games that nabbed votes by our team, but none that got too close to the winner to be uncomfortable for what is our Game of the Year for the PlayStation 3 in 2013. Our own review for this title wasn't exactly glowing either, but that didn't stop the fans of it on our staff from voting for it and securing a fungal victory.
And the top 5 nominees are…
And the winner is…
The Last of Us
Overall, The Last of Us is a very interesting achievement for Naughty Dog. It's not a perfect game – it really could have done without the repeated and tedious plank and ladder platforming sections, a multiplayer mode that doesn't inspire repeated plays and the friendly NPC AI not being detected by enemies does seem somewhat bizarre and immersion-breaking. What it comes down to, though, is that Joel and Ellie are convincing and likeable characters backed by great performances by Troy Baker and Ashley Johnson, and the scarcity of resources allow you to share their fear and tension. It's a frightening, violent experience. There's heavy debate over whether this would have worked better as a movie due to its heavy emphasis on linearity and storytelling – while this is certainly up for discussion, as a game it's still a very solid experience, and hopefully the sign of more quality serious work from Naughty Dog in future. After more Crash Bandicoot, of course.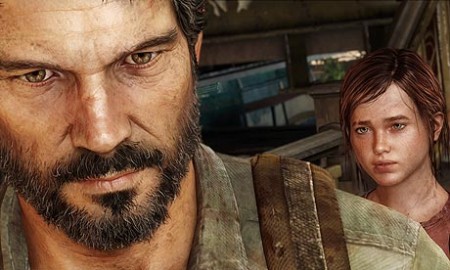 Game of the Year, Wii U
It's been an odd year for Nintendo with their still relatively new and definitely young console, the Wii U. The console with the dual-screen setup was all but left for dead by a good chunk of the gaming press earlier this year, but made a nice little comeback at Holiday time with some games that were genuinely not expected to be anywhere near as good as they ended up being.
Especially at E3 2013 time, some people that I know well (me included) looked at games like Super Mario 3D World and though they were rehashes- just Nintendo grabbing at straws and desperately trying to get something, anything, going with the Wii U. The console had struggled with consumer apathy since day one and man did it need a kick in the pants. And that's exactly what it got.
Not on top of the world by any means, the Wii U is at least getting some good buzz and making game fans talk way more than it ever did in three-quarters of 2013. That can only be described as a good thing for the company itself and the fan base, some of who've been faithful since the days of the golden age of gaming and the NES.
Much like almost everything else in our 'show' this year, the winner for Wii U Game of the Year was a total runaway. In fact, it was more of a knockout punch than any other game in today's presentation for any console. How's that for a surprise?
And the top 5 nominees are…
And the winner is…
Super Mario 3D World
Super Mario 3D World is the sequel to Super Mario World and Super Mario Bros 2 that we deserve. On the surface it may seem like just another sequel to Super Mario 3D Land, but it's so much more than that. The love and dedication put into this game reflects the quality of video games made on the Super Nintendo. Its unquestionably solid gameplay combined with delightful looking surroundings and jazzy, upbeat tunes really does take you back to a simpler time in the video game industry.
Game of the Year, PC
Our platform of the year for 2013 had a bumper crop of great games that came in all flavors; be they indie, big studio, and everything in between.
There really is something for just about every taste on the personal computer as far as gaming goes in the modern age ad every taste, no matter now mainstream or particular, can be sated by something. Take the games on this list for example, there isn't a more varied bunch in all of the 2013 BGA's.
We've got super small independent releases like Volgarr and Papers, Please standing toe to toe with monsters like Starcraft II: Heart of the Swarm and BioShock Infinite. Where else are you going to find that, and find that the little guys have just as big a chance to walk away with honors as the big boys? Only one place folks.
Play as they might to the 'indie' crowd, the big two (or three, if you prefer) still don't hold so much as a candle to the PC as the catch-all platform the end all platforms. Oh, and if you're wondering if this was a landslide too? It wasn't. The PC produced our closest race of the year.
And the top 5 nominees are…
And the winner is…
Monaco: What's yours is mine
I was ridiculously wrong about Monaco: What's Yours is Mine and I'm thrilled that I was.

Even in it's more frustrating parts, Monaco continues to be fun and enjoyable  and a great time. Sure there are some little things here and there and a few things that you could pick on that really don't deserve a mention at all, but I seriously doubt that anyone will be overly disappointed with Monaco: What's Yours is Mine.

It's tremendous fun in multi and a great time in the single player too. A simple joy that'll steal away a good deal of your free time.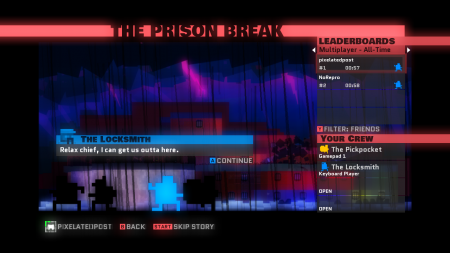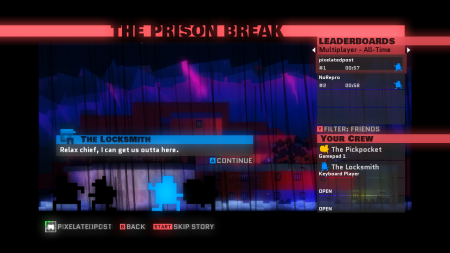 Game of the Year, Handheld
Instead of doing a whole bunch of smaller categories in the mobile/handheld space this year, we decided to merge all of the various platforms that vie for your attention while you're 'on the go' into one award.  While I'm sure there are some die-hard 3DS and iOS fans out there that would have liked to have seen separate honors given out, it didn't make sense for us here at BG for us to do, since there were so few games that we all felt deserved to be named in such a way. That might be harsh, but it's honest and that's what we strive for here above all else.
So that said, what do we have here then? Well, we've got a packed field that adds in the Nintendo 3DS, the PS Vita, iOS and Android devices. What we ended up with was a field that mostly was dominated by Nintendo's money-printing portable though.
The 3DS continues to be the best source for gaming away from home (and pretty good for at home too really) and beats the Vita and any 'mobile' device according to our crew. That said, there was one 3DS game that stood head and shoulders above the rest. One game that even threatened to take the crown and sit on the controller-throne as Game of the Year. Care to guess what it was before scrolling down?
And the top 5 nominees are…
And the winner is…
The Legend of Zelda: A Link Between Worlds (3DS)
I haven't thoroughly enjoyed a Zelda title this much since A Link to the Past. Even Ocarina of Time and Majora's Mask (which you'll spot in Rovio's shop by the way), which are still super-highly lauded, didn't hold my interest as much as that one. A Link Between Worlds though, that's another story.

Everything about this game just screams classic Zelda; from the graphics to the music and the control and all of it's excellent. A Link Between Worlds is classic Nintendo, through and through. And if you love the thought of that, then you're going to love your trip through Hyrule, Lorule and everywhere in between.
Game of the Year, overall
And now that magical time has come to name the 2013 BGA Game of the Year.
Unlike most of what we've tallied up today in they final segment of the 2013 Brutal Gamer Awards, this was a close call and a tight vote. In fact, it was so tight that we can't pick a winner as two titles got the lion's share of the check marks from our staff.
So in the interest of fairness and being as crystal clear and honest as we can be; we've got a pair of victors for the 2013 Brutal Gamer Awards.
And they are…
Super Mario 3D World and BioShock Infinite
Well, you can't get two more different games than that and yet both of those titles hit the high water mark for games in the year 2013 according to our staff. It probably shouldn't come as too much of a surprise to anyone though that these were the champions (no time for losers…). After all, both games scored 'perfect' 10's from us in their respective reviews and both games are excellent examples of their respective genres.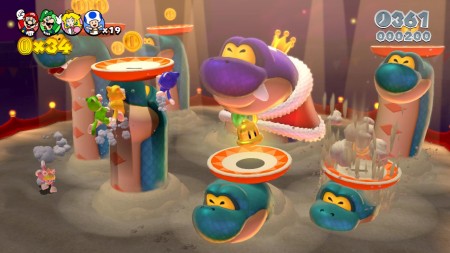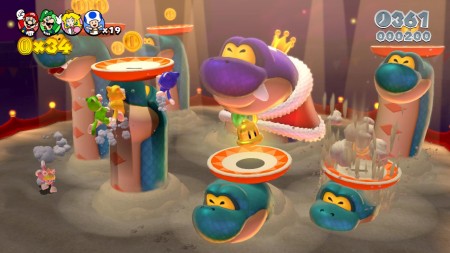 Super Mario 3D World was a revelation for Wii U gamers and those looking for the next great platformer. With an almost excessive amount of things to do and new suits for Mario and gang to play around with, there was more in SM3DW than in the previous few Super Mario titles put together- and that's a lot.
The game was also the spiritual successor to the beloved Super Mario Bros 2, and I mean the American one, not the Lost Levels. A game that gets zero play usually from the Big N, SMB2 was a favorite of mine personally and a game that was truly different for a Mario title (of course, that's because it really wasn't one) and was more than deserving of a sequel. And 20 some-odd years later, it got a dandy with Super Mario 3D World.
BioShock Infinite on the other hand, is the third in a series of incredible, genre-redefining shooters from Irrational Games and 2K. Mature, dark, and at times thought-provoking, BioShock Infinite once again set the bar ever higher for the genre and showed gamers what a shooter that's about more than blowing away the bad guys could be.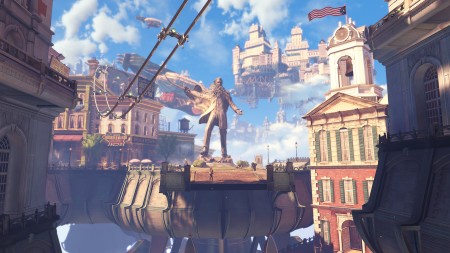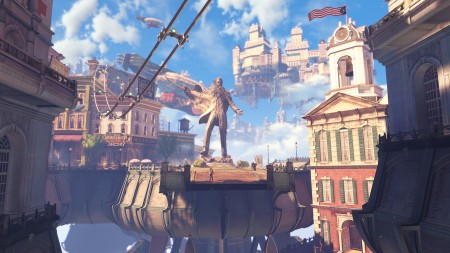 That's not to say that there isn't plenty of that in Infinite though. Actually, there's so much gunplay and Vigor using in the game that some gamers decried it as being too loaded with action to be as deep as the plot suggests it wants to be. I dub that argument 'invalid' as Infinite is, at its core, an action/shooter experience and it never forgets that fact, which is a good thing since it did it extremely well.
It just strove to be more than just that with a narrative that was better than most Hollywood movies and incredible fringe-science elements like wormholes and inter-dimensional travel. It also reveled in maturity and shades of grey, as well as the element of 'choice', which is always welcome in the art form in any capacity but especially when it's done this well.
Bravo to both Super Mario 3D World and BioShock Infinite, two brilliant examples of their respective genres and two games that Brutal Gamer is proud to name as our choices for Game(s) of the Year 2013.
__
And that wraps up our presentation for this past year guys and gals. Thanks for reading, we truly appreciate you checking in and taking the time to see what we thought were the highs of 2013! We hope you had as much fun looking through as we had in making our list and finalizing our picks too. A lot of what you read wasn't easy to choose as, again, this was a really great year for gaming all around.
As always though, if you see something differently and think our picks were less than what you would have liked to have seen, go right ahead and tell us so in the comments section below. I'm sure there are more than a few games we listed in all three parts of this series that somebody has an issue with. That's half the fun of a GotY vote after all!
In any event, we all hope you all have a terrific 2014 and a calendar filled to the rim with some great gaming! It's going to be a fun one! If you missed out on any of the other two parts in this three part series, part one (Genre Bests) can be found here and part two (Individual Honors) can be located right here.
Now… don't forget to tip your usher on the way out, and remember to form an orderly line as you head towards the exits. Oh, and that blue Accura in spot 17-G, you left your lights on.
Sorry, forgot to announce that yesterday.