Yet another impressive piece is about to join Sideshow Collectibles' line of Premium Format Figures with DC mainstay, Green Lantern.
In brightest day, in blackest night…
A part of the bedrock that creates the DCU, Hal Jordan has been Earth's de facto representative of the Green Lantern Corps since his debut decades ago. Yes, there are plenty of other notable Lanterns, including some big fan-favorites, but none have had the consistent staying power of Jordan. And now that headlining superhero/space cop is about to get the Premium Format Figure treatment from Sideshow.
The collectibles giant is prepping this massive new limited edition statue for launch some time later next year, and has just opened pre-orders.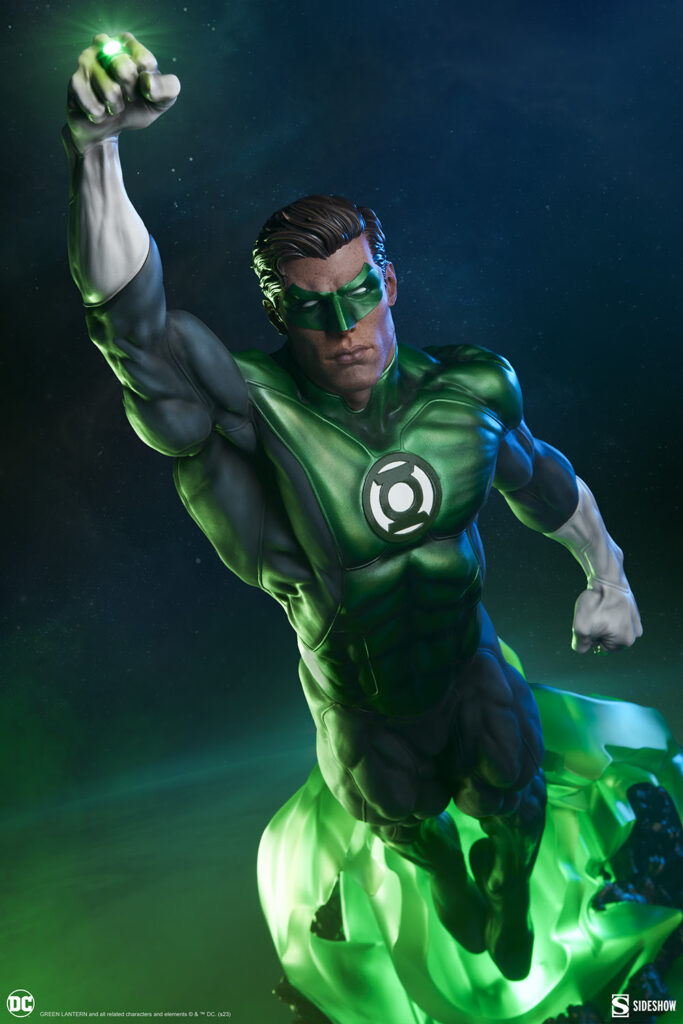 The Green Lantern Premium Format™ Figure by Sideshow stands at an immense 34 inches tall. This fully sculpted piece shows a dynamically posed Hal Jordan flying valiantly upward. Clad in his iconic Green Lantern costume to protect his secret identity, the figure boasts a heroic portrait with a determined expression. Swirling green energy emerges from a meteorite base and cleverly forms the Green Lantern Corps symbol below him.

This impressive piece also features light-up functions, bringing a cosmic glow to the emerald-hued energy base and brilliantly illuminating the power ring for an immersive display.

Sculpted with stunning detail and expertly painted, the Green Lantern Premium Format™ Figure is a must-have for any DC Comics collection. Available to pre-order now from Sideshow.com.

Sideshow Collectibles press release
As cool as this is, and as we mentioned above, this one's still a little ways off. Sideshow generally likes to unveil its stuff and open those pre-orders, way ahead of time and Hal is no exception. So while you can reserve one now (via the links above), Green Lantern isn't set to ship until some time in quarter three of 2024. He's priced in at $700 USD even.