A brand new season of action is about to open up for Rainbow Six Siege players, and it's going to be a chilly one.
Don't forget your coat
It's actually kind of hard to believe that Rainbow Six Siege has been around since 2015. And with that much history behind it, it's safe to say that Ubisoft's latest R6 title has proven to be incredibly long-lived. the multiplayer action game has held fans interest, keeping them playing for years, through season after season. Now there's yet another new operation about to open up, with Year 8's "Operation Deep Freeze".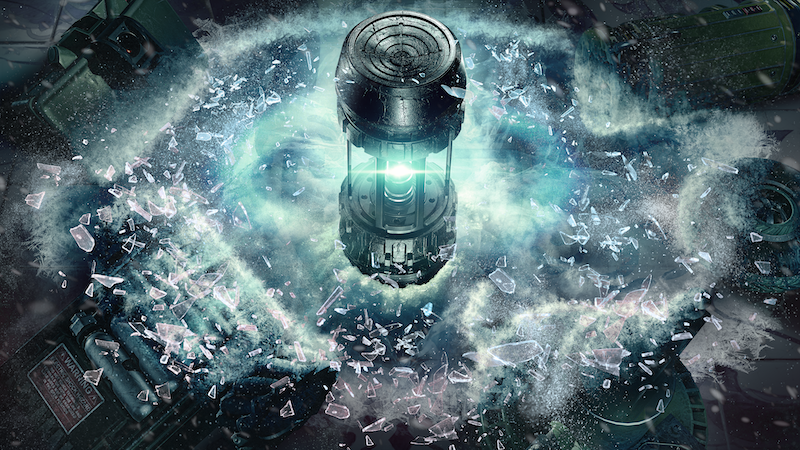 Revealed a few days back, Operation Deep Freeze is the final season of Year 8, and will bring in a new Defender, who wields a cool new gadget. Not only does the Zoto Canister release a compound that will impair movement thanks to a chill in the air, but it also leaves behind a "cold zone" that'll make it easier to track footprints.
Those new additions come alongside a new map called the Lair, and a greater effort to assist with player protection, thanks to a Reputation System update. Hit 'play' below to check out the panel presentation, where Ubi detailed what's new.
Operation Deep Freeze sees new Defender Tubarão keep the competition hot. He stays cool-headed with his Zoto Canister gadget, which releases a freezing compound that will impair Operators movement and any other gadgets in its area of effect. Due to the "cold zone" left behind, any Operator footprints passing the area will be recorded. This gadget can disrupt both enemy and friendly gadgets, but with strategic placement, offers players an opportunity to regain control of a round. Tubarão is a two speed and two health Operator, with a loadout featuring an MPX or AR-15.50 as his primary weapon and a P226 MK 25 as his secondary weapon.

Competition heats up this season with the new Ranked map Lair. Lair is the base of operations for Deimos, and the map is designed for players to experiment with different playstyles as they navigate its multiple entrances and three floors. Each floor has a distinct mood and the exterior has unique entry points to all three floors. Just as Deimos created this facility to calculate his operations against Rainbow, players can strategize their navigation of Lair for success during matches.

Player protection efforts continue to grow with a Reputation System update, providing more information on what impacts player standing. This season introduces the Grace Period phase where players will be onboarded, learn more about player standing, and give everyone a chance to improve their standing without any penalties before the Reputation System fully launches. This builds on the Commendation System, which allows players to commend each other after a match andrewards players with increased Alpha Pack drop rates. For more information RainbowSix.com/Commendations

Ubisoft press release
Officially "Year 8, Season 4", Operation Deep Freeze arrives for all versions of Rainbow Six Siege on November 28th, 2023.