Loads of cool stuff coming to close out 2023 from Titan Comics, including hit series' like Conan and Robotech.
Holiday-time reading
Really nothing on Titan Comics' December launch calendar is 'holiday' or Christmas themed, so let's get that out of the way first. Nevertheless though, it's always great to have something to read to give you a bit of a break in that sometimes crazy season. And in that way, Titan Comics has a pretty nice roster of stuff on the way.
As usual with the publisher, December's collection of titles include a little of everything. Comics fans can look for single issues of stuff like the current Conan and Life is Strange series', but also graphic novels like Robotech: Rick Hunter and The Cold Everafter. Want manga? Then you might want to check out Tengen Hero Wars. Wanna flip through a magazine or two? Then take a peek at Star Wars Insider.
Heck, there's even a few books you might want to check out, that stars the fan-favorite Ultraman license, and the hotly-anticipated Rebel Moon. Scroll down to check out the full listing.
Comics: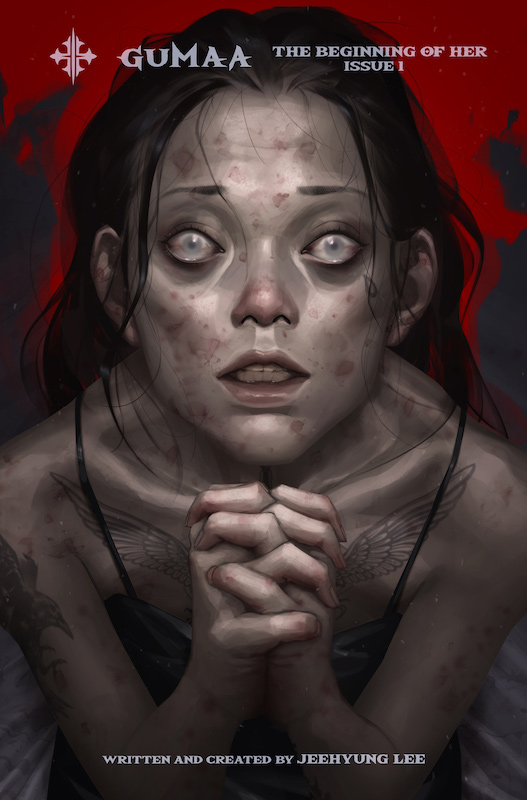 GUMAA: THE BEGINNING OF HER #1

Writer(s): Jeehyung Lee
Artist(s): Jeehyung Lee & Nabetse Zitro 
Publisher: Titan Comics
FC, 48pp, $4.99
On sale: December 6, 2023 YOUNG KHALIDA escapes from a drug syndicate and discovers an ancient blade in a long-abandoned temple. Using its power, she becomes the GODDESS OF THE CITY, controlling the citizens through dark magic and fear. But events are being manipulated against her from the shadows, targeting Khalida. A final action-packed confrontation will reawaken the ancient war and change the balance of power between HEAVEN AND HELL…FOREVER.
COVER A: JEEHYUNG LEE(OCT230984) COVER B: PEACH MOMOKO (DIGITALLY REMASTERED BLOOD SPLATTERED)(OCT230985)COVER D: BEN OLIVER(OCT230987)COVER E: JEEHYUNG LEE (CONCEPT ART VIRGIN COVER)(OCT230988)COVER G: COLOUR BLANK SKETCH ($5.99) (OCT230990)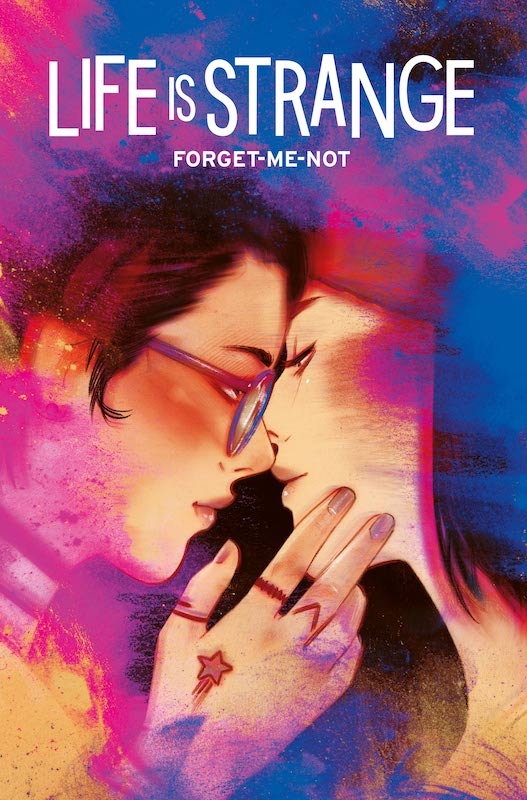 LIFE IS STRANGE: FORGET-ME-NOT #1

Writer: Zoe Thorogood 
Artist: Claudia Leonardi
Colorist: Andrea Izzo
Publisher: Titan Comics FC, SC, 32pp, $3.99
On sale: December 13, 2023 EISNER -WINNING CREATOR ZOE THOROGOOD JOINS LIFE IS STRANGE 
After the events of LIFE IS STRANGE: TRUE COLORS, Alex & Steph tour across the states in their band until they find another lost soul on the side of the road –Lily. The pair take the teenager under their wing to uncover the truth of what she's running from. But there's more to Lily than meets the eye, as she silently struggles under the weight of heartache and memories from lives she hasn't lived, to protect those around her from the truth of pain. An all too familiar story to Alex, but is there time to save Lily from a simi lar, lonely, fate? 
COVER A: TULA LOTAY (OCT230995)COVER B: ZOE THOROGOOD(OCT230996)COVER C: EMMA VIECELI(OCT230997)COVER D: ANGELA WU (OCT230998) COVER E: BLANK SKETCH COVER ($4.99)(OCT230999)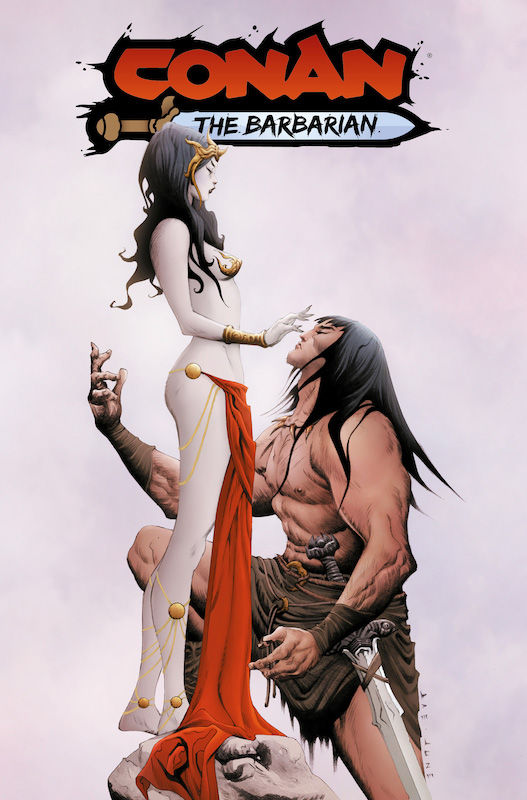 CONAN THE BARBARIAN #6

Writer(s): Jim Zub
Artist(s): Doug Braithwaite
Colorist: Diego Rodriguez
Publisher: Heroic Signatures & Titan Comics
FC, 32pp, $3.99On sale:December 20, 2023
WARRIOR. THIEF. PIRATE…
After adventures on the high seas, CONAN returns to shore to find himself haunted by his memories of BELIT, captain of the Tigress and Queen of the Black Coast. Can a high-stakes heist draw out of his tortured past, or will it plunge him deeper into the chaos that has always been waiting for him?
COVER A: JAE LEE (OCT230991) 
COVER B: PATCH ZIRCHER (CONNECTING COVER) (OCT230992)
COVER C: DAN PANOSIAN(OCT230993)
COVER D: JOEY SPIOTTO(OCT230994)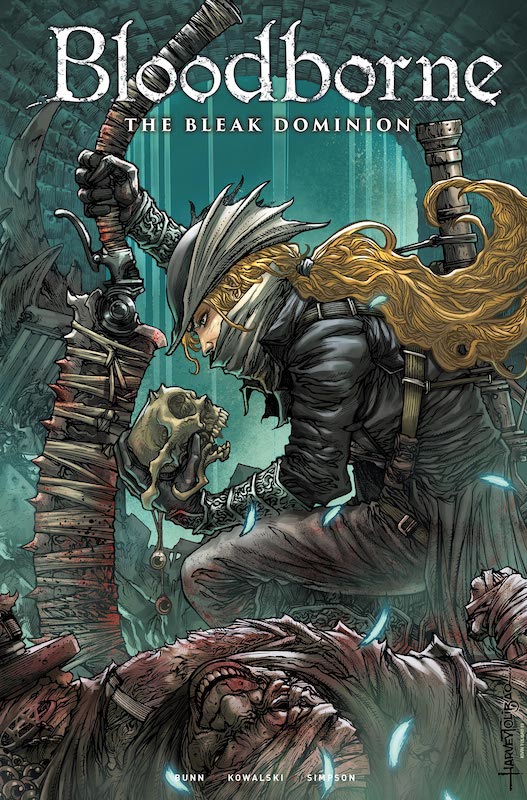 BLOODBORNE: THE BLEAK DOMINION #4 (of 4)

Writer(s): Cullen BunnArtist(s) Piotr Kowalski 
Publisher: Titan ComicsFC, 32pp, $3.99
On sale: December 6, 2023
CELEBRATED HORROR COMICS WRITER CULLEN BUNN AND FAN-FAVORITE ARTIST PIOTR KOWALSKI TEAM UP ONCE MORE!
In the plagued city of Yharnam, hunters Gretchen and Abraham search for their missing protégé. Under the blood moon, a scourge of beasts stalk the streets, and anew threat lurks around every corner.
COVER A: HARVEY TOLIBAO(OCT231003)
COVER B: JOSHUA HIXON (OCT231004)
COVER C: Q HAYASHIDA(OCT231005)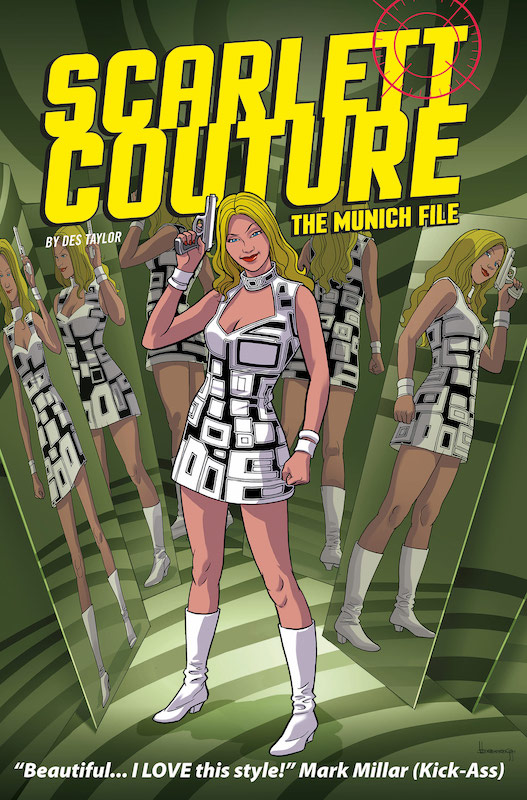 SCARLETT COUTURE: THE MUNICH FILE #5(Of 5)

Writer/Artist: Des Taylor
Publisher: Titan ComicsFC, 32pp, $3.99
On sale December 6, 2023
THE COVERT INVESTIGATION GROUP'S MOST DEADLY SPY RETURNS 
Agent Scarlett Carver and her team embark on a THRILLING GAME OF CAT AND MOUSE as they're thrown into the high stakes world of technological espionage. It soon transpires that the effects of PROJECT STARDUST reach further than anyone had anticipated -there are new threats emerging, and THIS TIME, IT'S PERSONAL.
COVER A: JOSÉ BEROY (OCT231016) 
COVER B: DES TAYLOR (OCT231017)
COVER C: PHOTO COVEROCT231018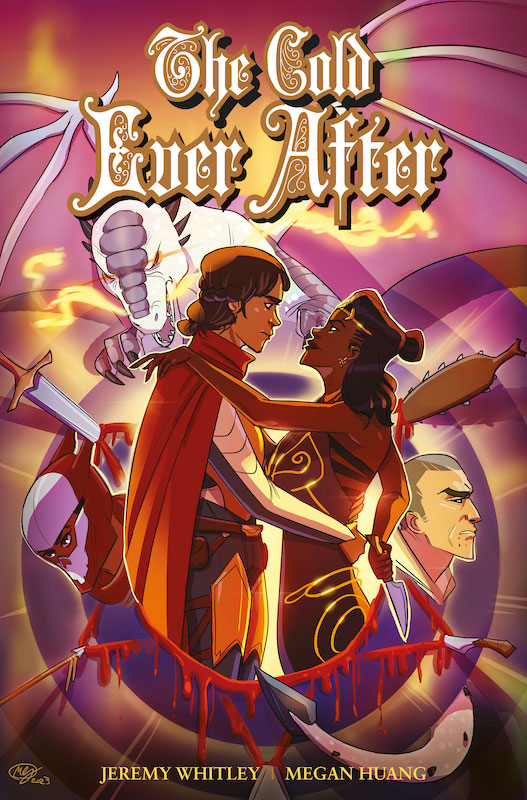 Graphic Novels
THE COLD EVER AFTER

Writer: Jeremy Whitley Artist: Megan Huang
Publisher: Titan Nova (a Titan Comics imprint) FC, SC, 176pp, $19.99 (US)/ $25.99 (CA)/ £16.99 (UK) 
On sale: February 28, 2024ISBN:9781787741904Epic fantasy, queer romance, and hard-boiled detective noir!
Ten years after her disgrace and exile, Sir Noelani Mahi'ai–former Royal Champion of the kingdom of Patria Lupi and Queen's protector–has been hiding under a rock at the bottom of a bottle and hasn't lifted as word in all that time. Until one day, the Queen summons Noelani to find her daughter who has mysteriously disappeared the night before her wedding.
COVER: MEGAN HUANG(OCT231006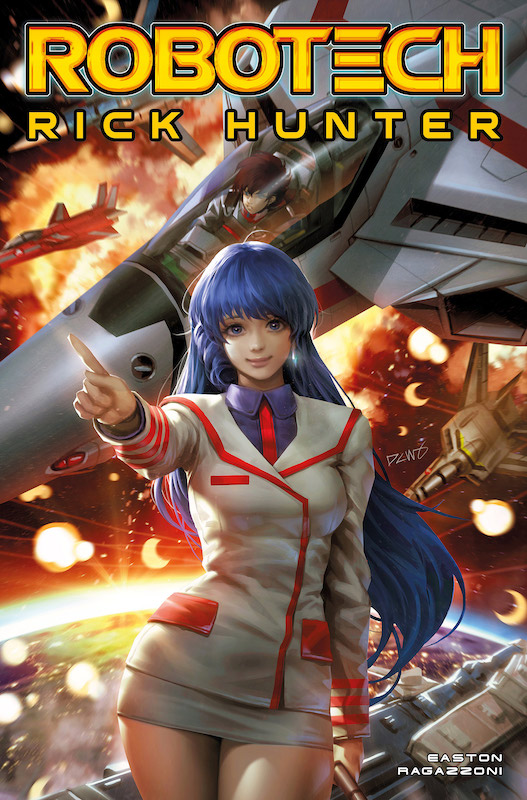 ROBOTECH: RICK HUNTER TP

Writer: Brandon Easton
Artist: Simone Ragazzoni
Publisher: Titan ComicsFC,SC,112pp, $17.99 (US), $23.99 (CA), £14.99 (UK)
On sale: February 14, 2024DM EDITION: $24.99 (US), $33.99(CA), £21.99 (UK)ISBN: 9781787736283BASED ON THE CLASSIC 80s ANIMATED TV SERIES! NOW ON CRUNCHYROLL! 
After the devastating events of the Macrosssaga, RICK HUNTER must face an all-new threat, along with the ghosts of his past —when a Zentraedi splinter group attacks Yokohama, Rick is called to investigate!Piloting the new prototype YF-4 Veritech, Rick encounters old friends and new enemies, all while recounting the moments of his life that shaped the most epic moments in the ROBOTECH universe! Collects issues #1-4
REGULAR: INHYUK LEE(OCT231009)
DM: DERRICK CHEW(OCT2310100)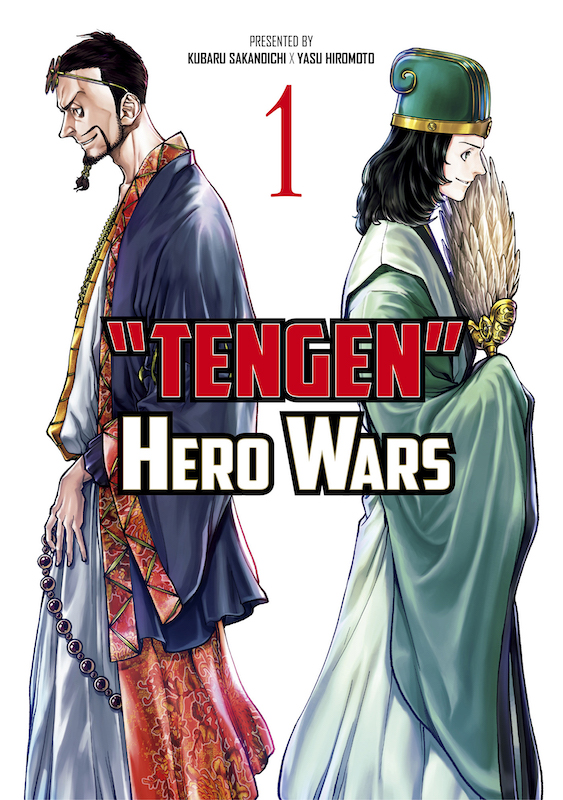 Manga
TENGEN HERO WARS VOL.1 

Writer/Artist: YasuHiromoto
Publisher: Titan Manga (Titan Comics Imprint)
B&W, SC, 192pp, $12.99 (US) $16.99(CA)/ £9.99 (UK),
On sale: January 17, 2024
ISBN: 9781787741287A TALE OF HISTORICAL FANTASY, PERFECT FOR FANS OF JAPANESE HISTORY AND EPIC BATTLES!
When history-obsessed high schooler ODA NOBUNAGA and his sister step into a mysterious world, where all the heroes of the Warring Period come to battle, the resultant clash will see one crowned the GREATEST HERO OF THEM ALL!
COVER: YASU HIROMOTO(OCT231019
Magazines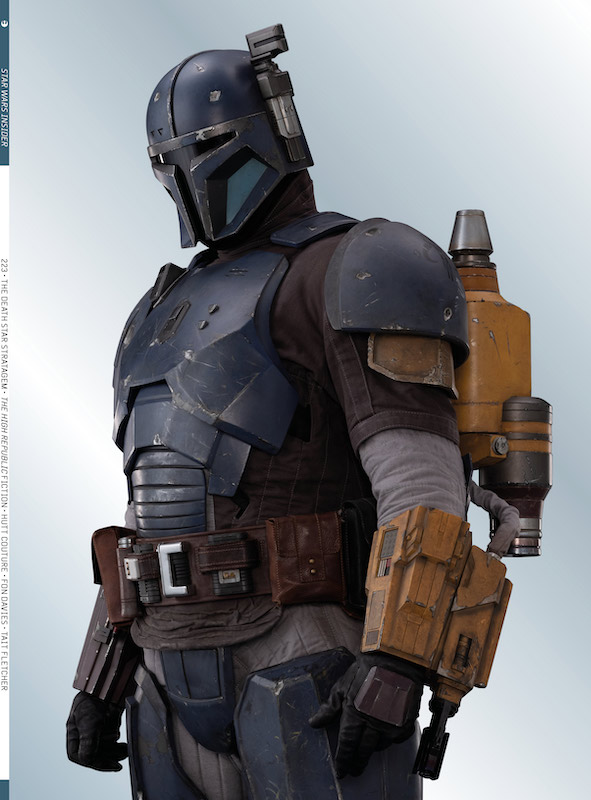 STAR WARSINSIDER #223

Writer(s): Titan Magazines
Publisher: Titan Magazines
FC, SC Magazine, 100pp, $9.99 (US) / $12.99 (CA) / £5.99 (UK) 
On sale: December13, 2023
FEATURING:GALACTIC COUTURE: Exploring high fashion in the Star Warsgalaxy.
INTERVIEW: Former Industrial Light and Magic model maker Fon Davies.
PLUS The High RepublicPhase III short fiction continues.
FOIL VIRGIN ($19.99) (OCT231021) 
NEWSSTAND (OCT231022)PX ED (OCT231023)
Books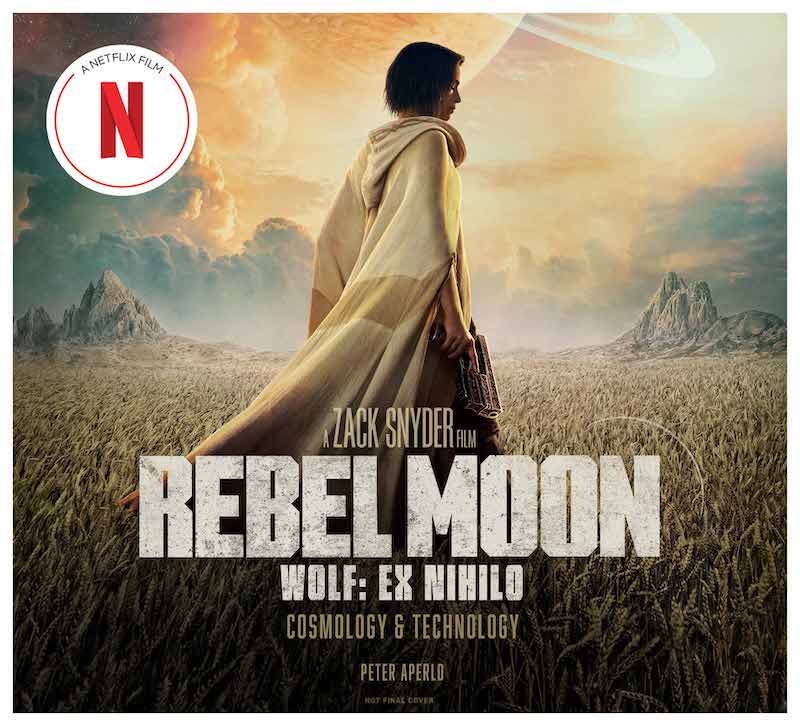 REBEL MOON WOLF: EX NIHLO: COSMOLOGY & TECHNOLOGY 

Writer(s): Peter Aperlo 
Publisher: Titan Books
FC, HC, 40pp, $50.00(US), $.99 (CA), £39.99 (UK), On sale: December27, 2023ISBN: 9781803365220
The first of two official companion books for the Zack Snyder-directed Netflix films Rebel Moontaking an exclusive in-depth look at the worlds and technology, ships and armament.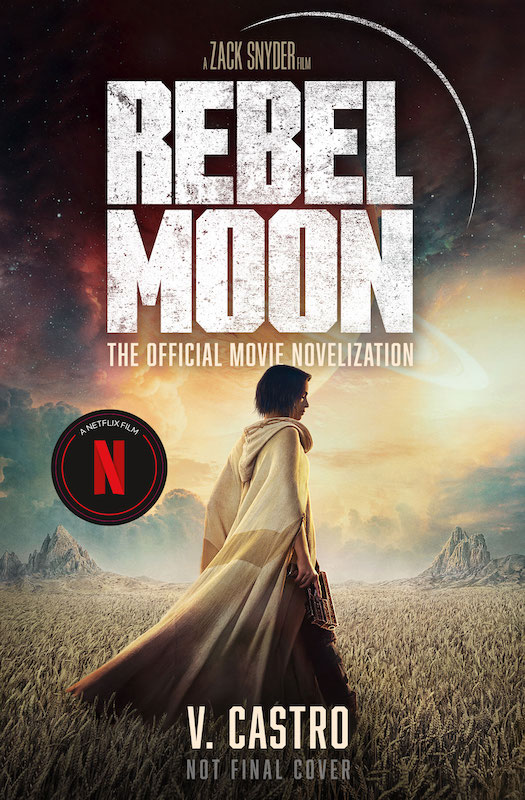 REBEL MOON PART ONE –A CHILD OF FIRE: THE OFFICIAL NOVELIZATION 

Writer(s): V. Castro
Publisher: Titan Books
SC, 336pp, $16.99(US), $22.99(CA), £8.99 (UK), On sale: December 27, 2023ISBN: 9781803367316
Embark on an interstellar adventure like no other in V. Castro's thrilling official novelization of Zack Snyder's epic new film.

ULTRAMAN: THE OFFICIAL NOVEL OF THE SERIES

Writer(s): Pat Cadigan
Publisher: Titan Books
SC, 320pp, $16.95(US), $22.95(CA), £8.99(UK), On sale: December 13, 2023ISBN: 9781803362458
ADAPTING THE CLASSIC AND GENRE-DEFINING ULTRAMAN SERIES FROM THE 1960s, THIS NOVELISATION BRINGS A FRESH TAKE TO ICONIC AND INVENTIVE ADVENTURES OF EARTH'S KAIJU-BATTLING SAVIOU