Online fans have a lot to be happy about with Bethesda's TGS showing, which focused on Fallout and The Elder Scrolls.
On the horizon
Now, just a fair warning, some of this news is going to affect those outside of the US. So your excitement may vary, depending on which global territory you call home. Nevertheless, there was some cool stuff shown-off and talked-up by Bethesda, as goes the ongoing Tokyo Game Show.
Talk focused on The Elder Scrolls Online and Fallout 76, though the latter was the clear headliner. That's because the Atlantic City expansion finally has a release date, and news that the gigantic expansion will be arriving in two parts.
Fallout 76: Boardwalk Paradise and America's Playground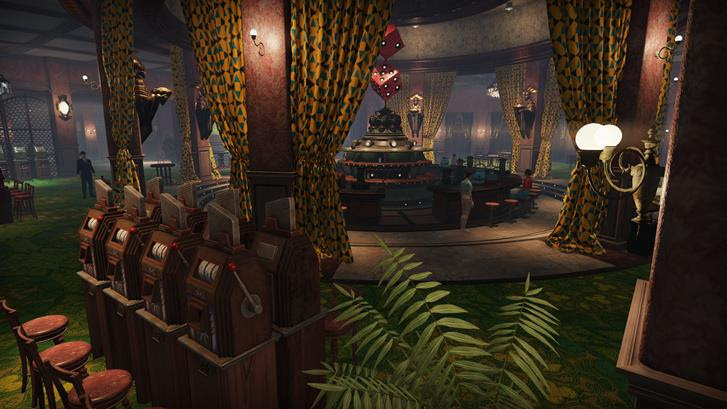 Jonathan Rush, Fallout 76's Lead Art Director, revealed Fallout 76: Atlantic City will be a two-part content update, Boardwalk Paradise and America's Playground, with Boardwalk Paradise, launching December 5 on all platforms. Atlantic City: Boardwalk Paradise will feature new locations never-before-seen in the world of Fallout, including a casino for players to test their luck, factions, creatures, an Expedition featuring two missions and rewards. Players who can't wait to test their luck and are looking to help test the upcoming content will be able to jump into the Boardwalk Paradise PTS on October 3 via Steam. 

Bethesda press release
Not quite as exciting as the Fallout news was the appearance by The Elder Scrolls Online. In it's section of the showcase, Bethesda's Rich Lambert talked about the new Necrom content that's on target for a November launch, and also revealed that the game will finally launch in Japan very soon, and for both Xbox and PlayStation consoles.
Of course, as you can imagine that'll mean a full localization.
The Elder Scrolls Online
ZeniMax Online Studios is excited to share that The Elder Scrolls Online will launch in Japan on Xbox and PlayStation consoles, along with full localization in Japanese on November 15, 2023. During the segment, ESO Creative Director Rich Lambert also highlighted the new content recently released in the Necrom Chapter, which console players will be able to play locally this November. 

Bethesda press release