A sweeping sci-fi epic with the name Zach Snyder attached? Yeah, you better believe Rebel Moon will have merchandise.
That actually is a moon
We'd imagine that by now everyone knows the story of Rebel Moon. But just in case you don't, its tale is one that originally started as an idea for a Star Wars film, from iconic director Zach Snyder. Needless to say, since you're reading about "Rebel Moon", that didn't happen. Instead the story moved into the realm of an original, brand new property.
Now that you're up to date on that, and you've seen the phenomenal trailer above, take a look at the first pieces of merchandise from the Netflix film, fresh from Diamond Select. Yes, that same toy-maker that regularly produces all the nifty Marvel, Lord of the Rings, and even Star Wars stuff is taking the reigns when it comes to collectibles from the Rebel Moon.
"What we've seen of Zack Snyder's vision for Rebel Moon is amazing," said Diamond Select Toys president Chuck Terceira. "We love sci-fi here at DST, so it was a no-brainer for us to go after what is sure to be one of the hottest sci-fi films of the decade. Our motto is 'The Best of All Worlds,' and we're always looking for new worlds to explore!"

Chuck Terceira, president of Diamond Select Toys
So what can you expect to see from this new world? Diamond says to expect a "variety" of product, including "1/10 scale action figures, Gallery Diorama PVC sculptures, and Legends in 3D ½ scale busts". Those figures seem to be the highlight of the bunch, with two series' already confirmed.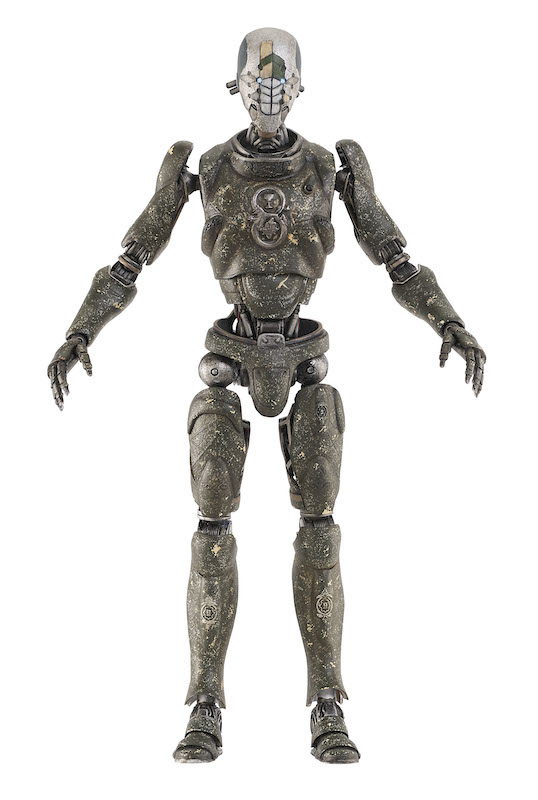 Series 1 will include both of the above, with "Jimmy (voiced by none other than Anthony Hopkins) and Nemesis (played by actress Doona Bae)". Series 2 will so-far include the film's main character, actress Sofia Boutella's Kora.
While neither set has a release date just yet, Series 1 will go up for pre-order this month, on September 22nd. And if you missed it in the video, part 1 of Rebel Moon (A Child of Fire) hits Netflix three months to the day later, on December 22nd, 2023.