When is bad news, good news? When you're talking about Wade Barrett, and a new assortment of superstars for WWE 2K23.
Not that Bad News
Being fans of WWE's golden era, we thought that the "Bad News" in the newest pack of downloadable content for WWE 2K23 was referring to the iconic Bad News Brown. That's not the case though, as the pack is way more modern in composition, and is headlined by the former 5-time Intercontinental Champion "Bad News" Wade Barrett. Naturally, he's not alone, and is joined by four other stars, to round out the pack.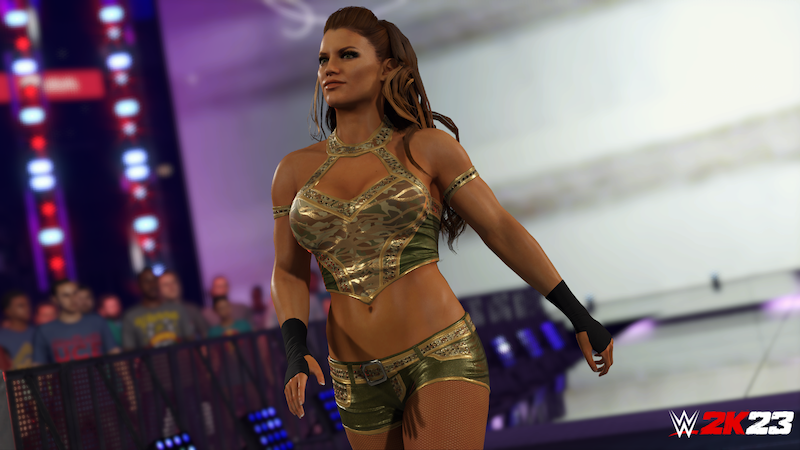 The 2007 Diva Search winner, Eve Torres makes her first WWE video game appearance in "over a decade" as well with the new collection, and then things get decidedly more "NXT"-ish. Andre Chase, Nathan Frazer, and Damon Kemp are all included, which should make fans of WWE's other brand smile.
But even if you're not into the more modern aspects of Vince McMahon's company, you should still be hyped about this pack. Why? Because there are 46 new moves and taunts included as well, and of course they all can be utilized in the creation suite. Also, if you're a fan of the MyFACTION mode, each superstar coming packed with their own card for use there.
There is a pretty big bummer about the Bad News U pack though, and that's that it's the last in the series. Yep, 2K had five planned content packs, and this finishes up that run. So until WWE 2K24 dawns (presumably in the spring), don't expect to see any more beefy DLC packs hitting for a WWE game.
But even so, that's not to say that the online scene is going to dry up. The game will continue to roll with the aforementioned MyFACTION, with the Danger Zone Series 2 collection arriving on August 25th, and the new Payback cards hitting on September 1st. That's in addition to the WWE 2K23 Hall of Champions Invitational as well.
Online (and off) slobber-knocker
If you don't know, Hall of Champions is a tag-team tournament, that will pair up eight WWE 2K NextMaker content creators with eight contest winners. And yes, before you ask, this will actually be in-game tag team wrestling, so winners will literally tag-up with a NextMaker for on-screen action.
The eight-team elimination bracket will begin online, before transitioning to an in-person format for the final. Only two teams will play in that of course, hence the "Finals" marker, so it should be quite a show. Entering to be chosen sounds like a good time too, with fans making a promo on social media.
Eight WWE 2KNextMaker content creators put out a call to action to the community-at-large to find their tag team partner for a WWE 2K23 tournament. Community participants will be selected by submitting a promotional video on social media, to be judged by 2K and NextMakers based on criteria including originality, creativity, passion and skill demonstrated playing WWE 2K23. Those selected to participate will be paired with a NextMaker and begin play in an eight-team elimination bracket, "The Qualifier," which will consist of online play. After two rounds of play, the final two teams will advance to a physical event "The Finals," with more details yet to come. To enter, community members must create an up to one minute, unique video around why they deserve to be selected to compete in the WWE 2K23 Hall of Champions Invitational, use the hashtags #WWE2K23, #HallOfChampions, and #contest, and post their video as a reply comment on WWE 2K's contest Tweet on Twitter, or post organically on their Instagram/TikTok channels (with hashtags and tagging @WWEGames).

2K Games press release
Wanna find out more about the inaugural Hall of Champions invitational? Let Rhea and Dom fill you in on Instagram.