Replica company PureArts has something special on tap for fans of Tim Burton's classic Batman Returns, with the new Catwoman mask replica.
The Cat
There've been a few Catwomen to grace screens both big and small, but few hit the heights of Michelle Pfeiffer's. Her version did something very different with the kinda/sorta villain, introducing her as more of an anti-hero. It's also a design that obviously influenced the all-time classic Batman: The Animated Series as well.
That version of Catwoman has been making a comeback in recent years too, with some comics, action figures, and now a replica mask. That comes courtesy of PureArts, a company that's no stranger to high-end collectibles.
A one:one replica of the mask worn in the 1992 film, PureArts' replica was made to match the already-available Batman cowl from the same movie. It also has a cool little whip that's removable, and even though it doesn't seem like it's wearable, it apparently looks and feels like real latex (but isn't).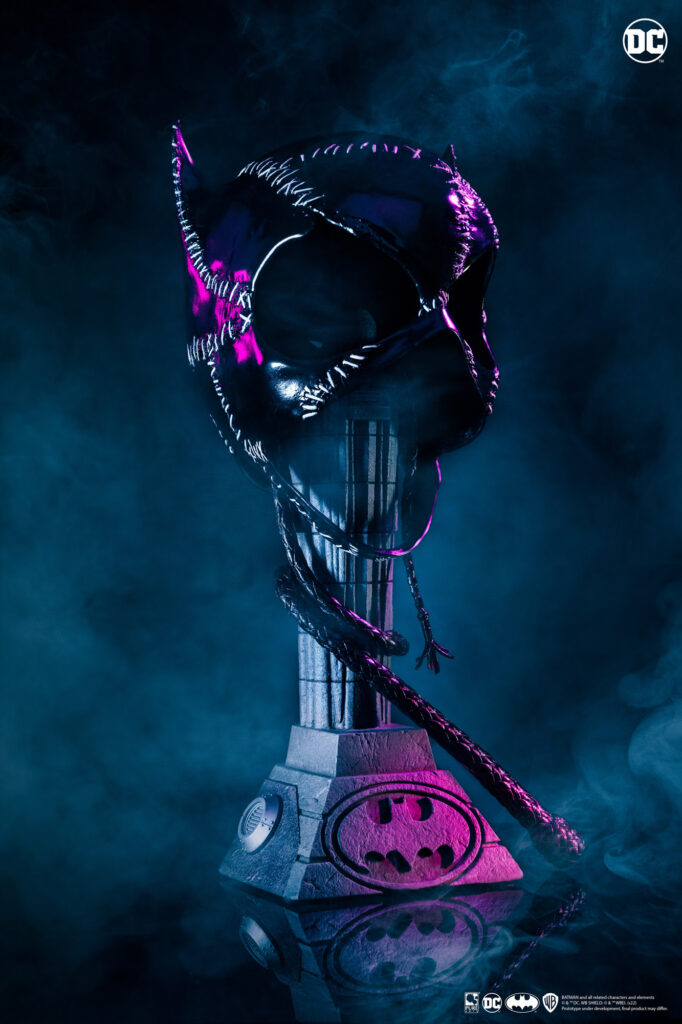 Matching the Batman 1:1 Scale Cowl Replica, this 1:1 Catwoman Mask Replica sits atop a miniature Gotham City mayoral house statue base. Featuring a removable Catwoman whip coiled around the base, PureArts captures the feminine, dangerous, and clever essence of Catwoman. The mask replica is created out of PureArts' poly-based casting material developed specifically for their Batman line, designed to look and feel like real high gloss latex, but never deteriorate.


PureArts press release
The mask is set to hit pre-order in just a few days, on October 20th, at 1pm eastern time. You can find it on PureArts' online shop here (for $699 USD), and it will come in two flavors. There's the standard, plus the PureArts Exclusive edition. That latter edition comes complete with a miniature version of the "cat clock" found in Shreck's Department Store in the movie.
You better order fast if you want one of those though, as the Exclusive Edition of the Catwoman mask is limited to only 150 pieces. Yes, 150.