If you saw the Star Wars: Obi-Wan series on Disney Plus, then you know the moment that this new Hot Toys Darth Vader figure pays tribute to.
Uh, spoiler alert
Well, if you haven't seen this battle damaged Darth Vader at this point, I guess you have now. The figure plays off of what was the pivotal moment of the Star Wars: Obi-Wan series, which wrapped up not all that long ago on Disney+.
As you can see, that was a lightsaber duel with Kenobi, where Obi-Wan sliced into Vader's helm and exposed part of his face. As many a fan have pointed out, it shared some symmetry with the now-famous scene in Star Wars: Rebels where Anakin Skywalker's former Padawan did the same to the opposite side.
The figure here is a stunner, and replicates that battle damage perfectly. That's right down to the exposed face of Anakin, which does have Hot Toys' rolling eyeball feature, by the way.
Hot Toys' new Darth Vader 1/6 Scale Figure is meticulously crafted with a battle-damaged helmet revealing Anakin Skywalker's scarred visage. This incredibly lifelike portrait is equipped with Hot Toys' DX "rolling eyeball" function allowing fans to adjust the character's eyeline when posing the figure.


Darth Vader's armor and weaponry have been painstakingly recreated in 1/6 scale, with a wealth of accessories including a battle-damaged chest control panel, LED light-up belt boxes, an LED light-up lightsaber, an interchangeable lightsaber blade emulating the weapon in motion, a pair of Third Sister's™ lightsabers, and a rocky diorama figure display base!

Sideshow Toys press release
Along with the standard version, there's also a Deluxe coming, which includes quite a bit more. In the Deluxe, you get "an interchangeable helmeted head, chest control panel, and a space station inspired LED light-up figure display base for even more display options."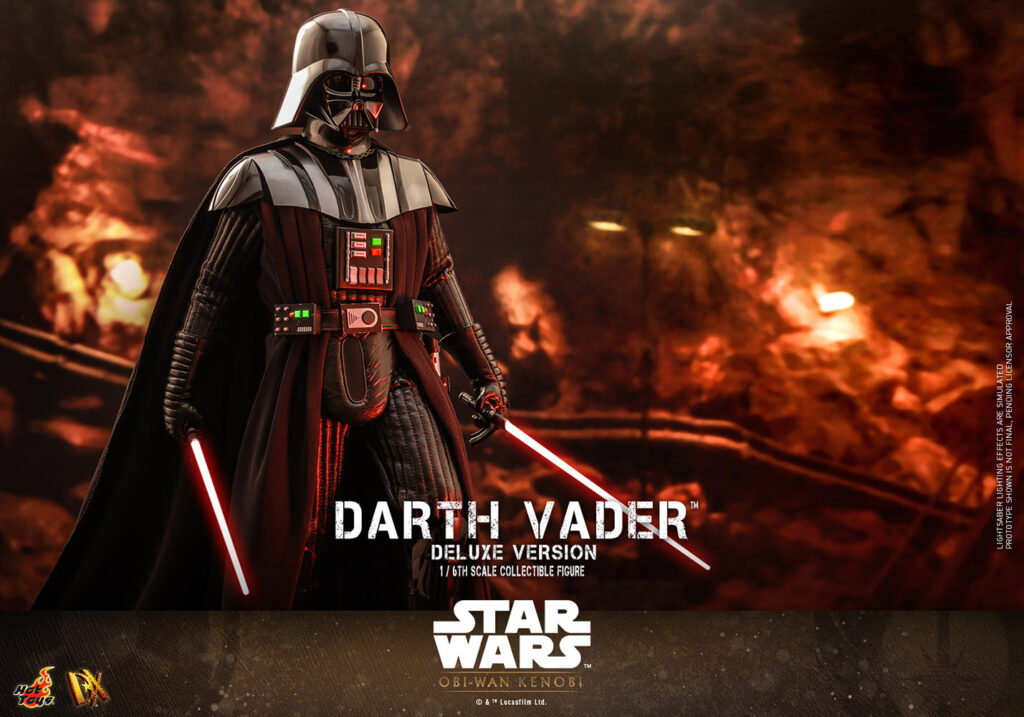 The standard edition of Darth Vader is priced in at $295 USD, while the Deluxe is $330. Both are targeting a release date that's quite a ways off however, and should start shipping some time between October 2023 and March 2024. Yes, you read that right.