Dormant no more, the Aliens license is ready to stalk the video game landscape once again, this time for consoles and PC, as well as VR headsets.
Survive
Aliens has had a somewhat checkered past when it comes to video games (ahem, and movies). Yes, there've been some great games, but also a gaggle of not-so great ones. Either way, it's tough to argue that when it's handled properly, the license can be a winner. Just look at Alien: Isolation for proof of that.
Just what today's announcement by 20th Century Fox might bring is yet to be seen, though it has some intriguing elements. For one thing, the new and as yet unnamed game will be for consoles, PC, and VR. An Alien title in virtual reality could really be something, given the kind of terror that the movies offer up.
It's also from Survios, which is a newer development house that you may or may not have heard of. The studio specializes in VR stuff, having published Creed, Westworld, and Walking Dead titles in that arena. As you can see, the promotional art for the game is pretty neat, and according to the press release, the team is made up of some pretty big Aliens fans.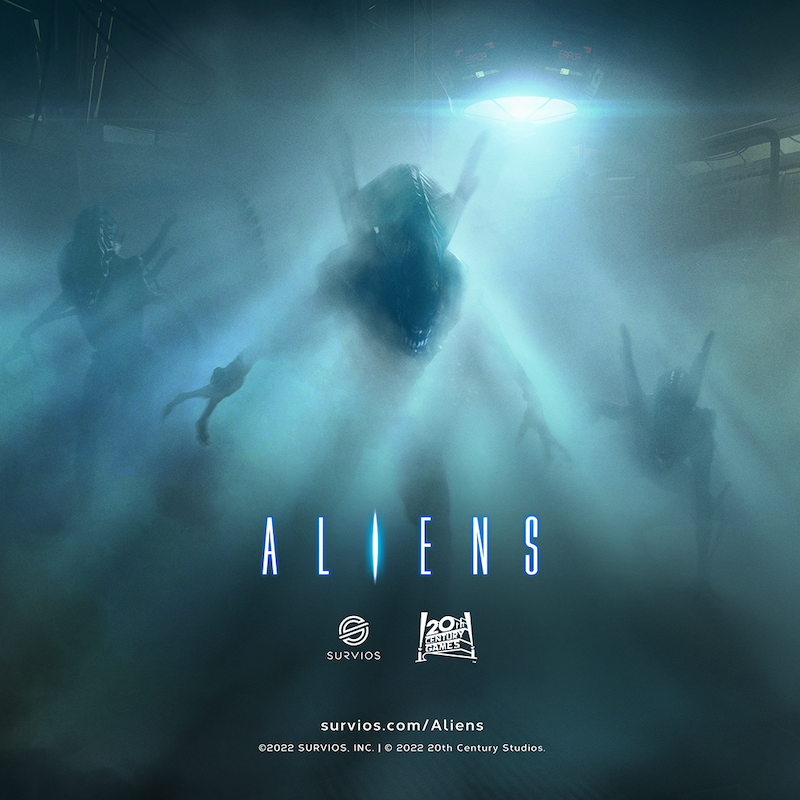 "When I joined Survios in 2020, it was to build bigger, more ambitious games, using the best entertainment franchises across console, PC, and VR platforms," said TQ Jefferson, Chief Product Officer at Survios.

"Aliens is a distinct and terrifying world that fans love to be entrenched in, and it is perfect for Survios' proven expertise in creating immersive gaming experiences." "The vast universe of Alien is full of untold stories, and opportunities to create gripping original games," said Luigi Priore, vice president, Disney, Pixar and 20th Century Games. "We're thrilled to work with a team like Survios who shares our passion for Alien, and for immersing fans into new worlds and experiences."

20th Century Fox press release
As you read through this, you might have noticed a lot of hype, but little in the way of info. Well there's a very good reason for that, and it's that the game won't officially be making its presence known til Comic Con next week.
It's there that the first real details will be revealed, at a special panel entitled Aliens: Expanding a Dark and Frightening Universe. The presentation will kick off on July 21st, at 2pm pacific time, and run for about an hour. Look for it in room 28DE, in the convention center.
And if you're not going to be there, head back here afterwards. We'll have any new info that's shared with us.