Dark Horse isn't done with its Starcraft replica series just yet. Not by a long shot… a very long shot, as the upcoming Zerg Brood Lord is massive.
You're gonna need a bigger shelf
One of Dark Horse's coolest statue/replica lines, Starcraft is still rolling. Yes, it might be a while between releases, but man are they cool. Things all started with the Terran Battlecruiser, before moving on to 2020's Protoss Carrier.
That was a massive ship, notched at a monster 18″ in length. The newly revealed Zerg Brood Lord isn't quite that long, but it might actually be even more impressive to behold thanks to its width.
It's 15×15. Yeah.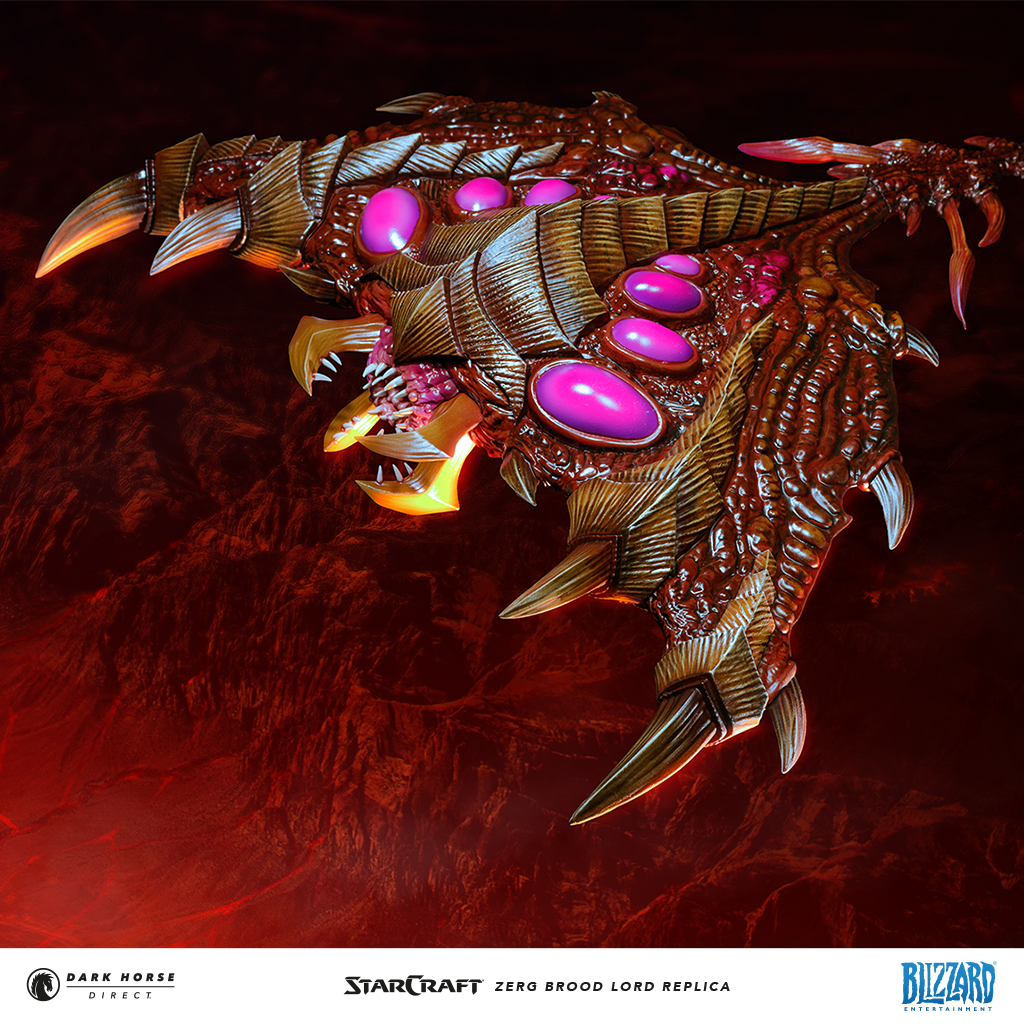 Evolved to rule the skies, the Swarm's aerial siege unit is making its way to your gaming den, brought to you exclusively by Blizzard Entertainment and Dark Horse Direct! The Zerg have arrived with the StarCraft: Zerg Brood Lord Replica.


Made from polyresin, the massive Brood Lord Replica is approximately 15 inches long by 15 inches wide, stands 10 inches in total height, with a body thickness of 4 inches. Included with the ship is a metal display rod to hover over a Zerg Swarm base and a Certificate of Authenticity. 


Sculpted from the masters at Gentle Giant Studios, the StarCraft: Zerg Brood Lord Replica is limited to 500 units, and is expected to ship between November 2022 and January 2023. It is available for pre-order now, and retails for $349.99 with options for payment plans available. 

Dark Horse press release