Blizzard's Starcraft is heading to shelves everywhere soon, courtesy of Dark Horse. The company has revealed its Terran Battlecruiser replica.
Crafting a fleet
There isn't a ton of Starcraft stuff out there, and honestly that might be putting it mildly. There are a few figures from NECA, some scattered SD stuff and little 'cutesy' items, and that's about it. At least, I can't think of anything else off the top of my head.
Now you can add something else to the list though, and it might be the coolest item yet – a mini ship replica. Dark Horse will be doing the honors, and they know what they're doing.
They've made a habit of these after all, with replicas for ships from both Mass Effect and Halo. They usually do a great job with them, crafting relatively small and highly-detailed miniatures that don't break the bank.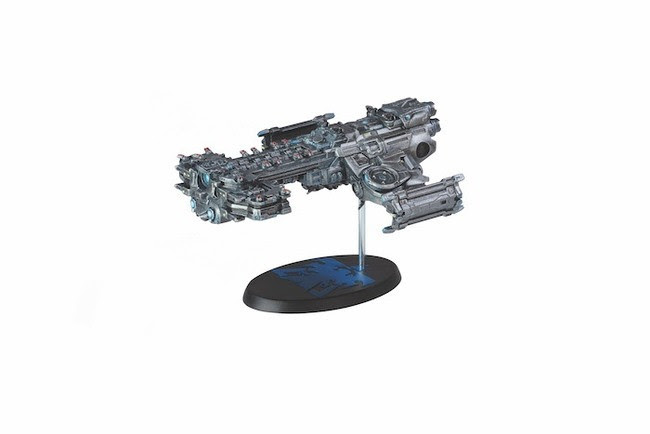 The Terran Battlecruiser is their first offering as goes Starcraft, and it's looking great in this preview image. With game-accurate detailing and a cool base, this little guy is 6″ in length, and made from polyresin.
There hasn't been an announcement made as to whether fans should expect more just yet, but if Halo is any indication then they probably should. As for the Battlecruiser though, it'll be heading to stores on October 21st of this year, and will run you $59.99 USD.