Writer Steve Niles is back, and so is Cal McDonald, with a brand new Criminal Macabre graphic novel from Dark Horse Comics.
Ghoulish
Something of a niche title from Dark Horse Comics, writer Steve Niles' Criminal Macabre was a big time cult hit. The series mainly hit stores in the from of stand-alone graphic novels, before seemingly ending its run.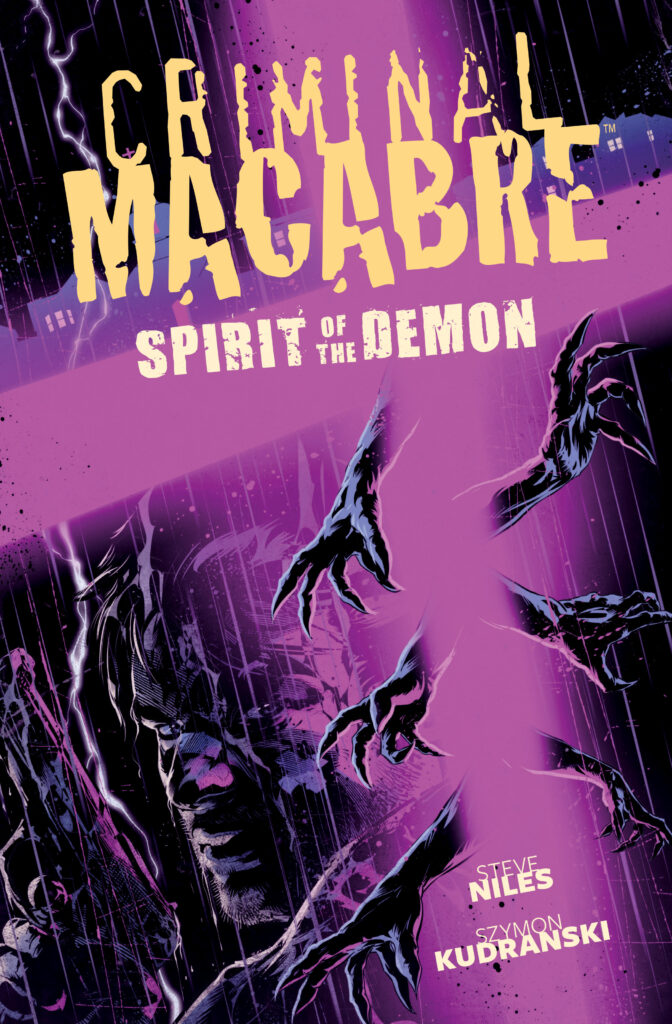 Now it's back however, with a new hardcover subtitled Spirit of the Demon. The book will see the return of the Criminal Macabre universe along with detective Cal McDonald, and this time he's on the trail of a murderous priest.
Supernatural detective Cal McDonald, is ripped again from his self-imposed retirement to resume his monster-killing career after hunting down a serial-killing priest with a blood-draining knife on a trail leading him directly to the gates of Hell!

"For this graphic novel I've taken a slightly, more serious approach to Cal McDonald," Steve Niles says about Spirit of the Demon. "It's a much moodier piece and the art by Szymon is dark. It's about falling into Hell so it fits well."

Dark Horse Comics
Criminal Macabre: Spirit of the Demon is scheduled to land in stores on July 6th, 2022 and will run $19.99 USD. It's also sporting a neat intro from none other than John Carpenter. Preorders are open right now, from Amazon, Barnes & Noble, or your local comic shop or bookstore.