The ramp up to the home video release of Warner's Night of the Animated Dead continues, with a 4-pack of fresh images from the film.
Rise from your grave
Night of the Animated Dead takes the George Romero zombie classic, the film that started the undead theme really, and resurrects it for a brand new audience. But even though this new edition is a cartoon, don't imagine that it's less gory.
If anything, Night of the Animated Dead looks more brutal than the film it plays off of. We've seen some pretty blood-soaked shots from it thus far after all. With that said though, this is looking like, more or less, a pretty faithful translation.
Either way, you'l find out soon enough, as Night of the Animated Dead has officially arrived for digital formats as of today, and will land on physical disc on October 5th.
Here's that brand new collection of imagery: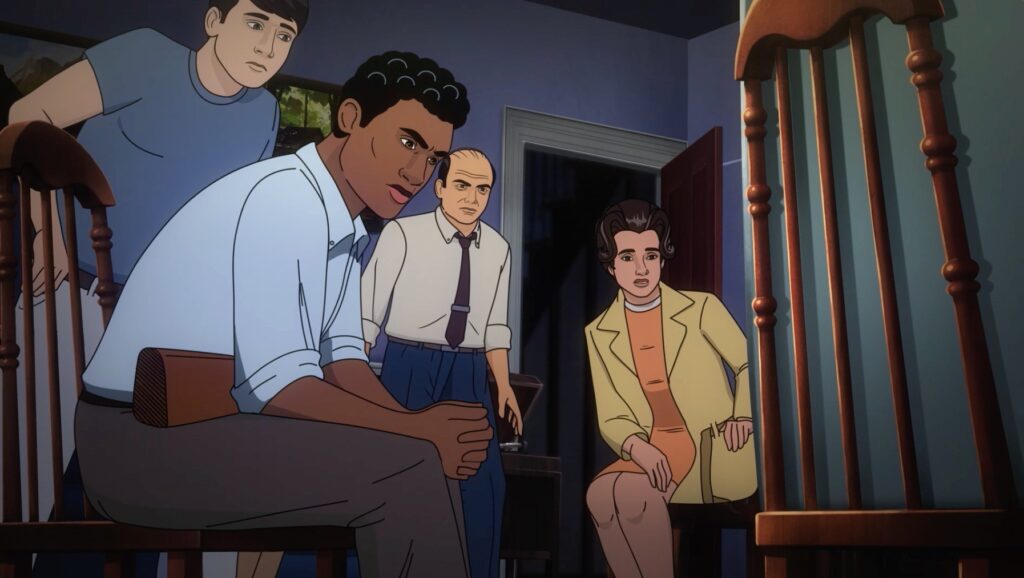 Stranded in an abandoned home with no information other than zombies banging down the door, a group of strangers is finally semi-enlightened through a radio broadcast that details the zombie outbreak in Night of the Animated Dead. From left to right: James Roday Rodriguez (A Million Little Things, Psych) gives voice to Tom; Dulé Hill (The West Wing, Psych), whose new series The Wonder Years premieres on ABC on September 22, provides the voice of Ben; Josh Duhamel (Jupiter's Legacy, Transformers) inhabits the misunderstood Harry; and Nancy Travis (Last Man Standing, The Kominsky Method) is the voice of Helen. Night of the Animated Dead arrives on Digital starting next Tuesday, September 21, and on Blu-ray Combo Pack & DVD on October 5.

Warner Bros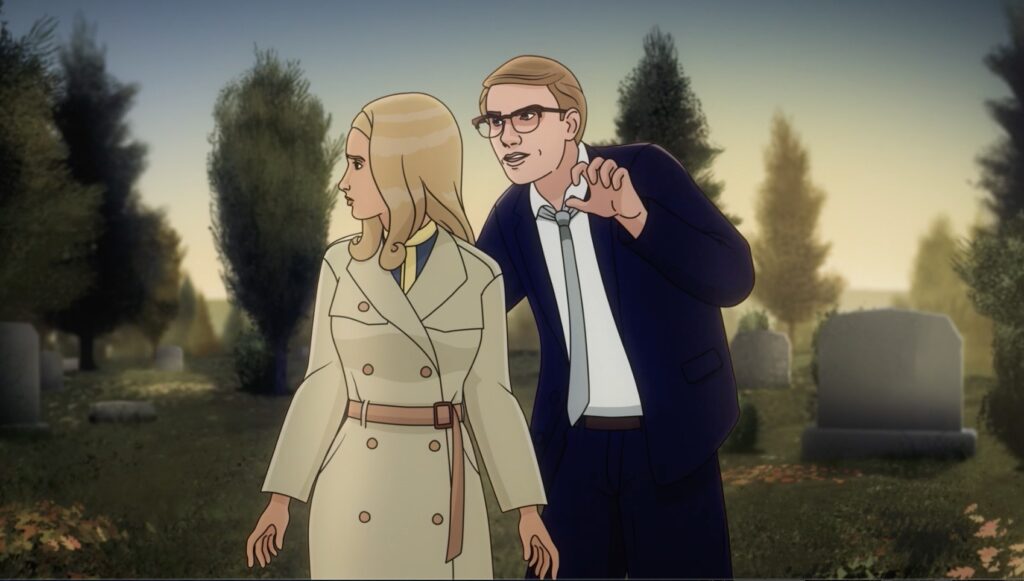 Johnny and Barbara journey to a graveyard to pay their respects – and end up in the middle of a zombie apocalypse in the opening moments of Night of the Animated Dead. Jimmi Simpson (Westworld) gives voice to Johnny, and scream queen Katharine Isabelle (Ginger Snaps) takes on the iconic role of Barbara in the film, which arrives on Digital starting next Tuesday, September 21, and on Blu-ray Combo Pack & DVD on October 5.

Warner Bros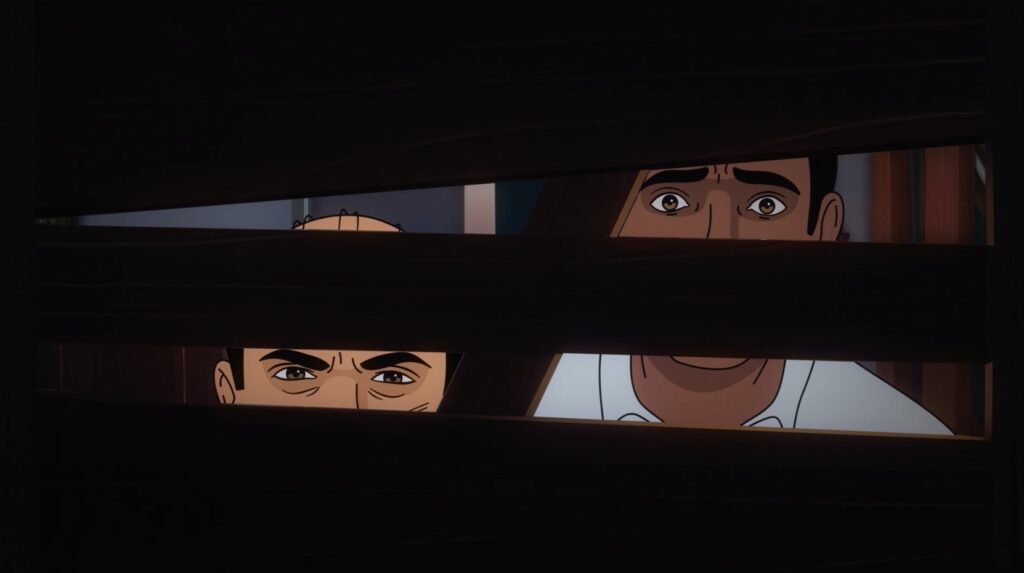 While they don't see eye-to-eye on how to defend the house and keep themselves safe, they do get a much clearer idea of the dire level of their situation – looking out onto a see of zombies – in this moment from Night of the Animated Dead. Josh Duhamel (Jupiter's Legacy, Transformers) and Dulé Hill (The West Wing, Psych, The Wonder Years) provide the voices of Harry and Ben, respectively. 


Warner Bros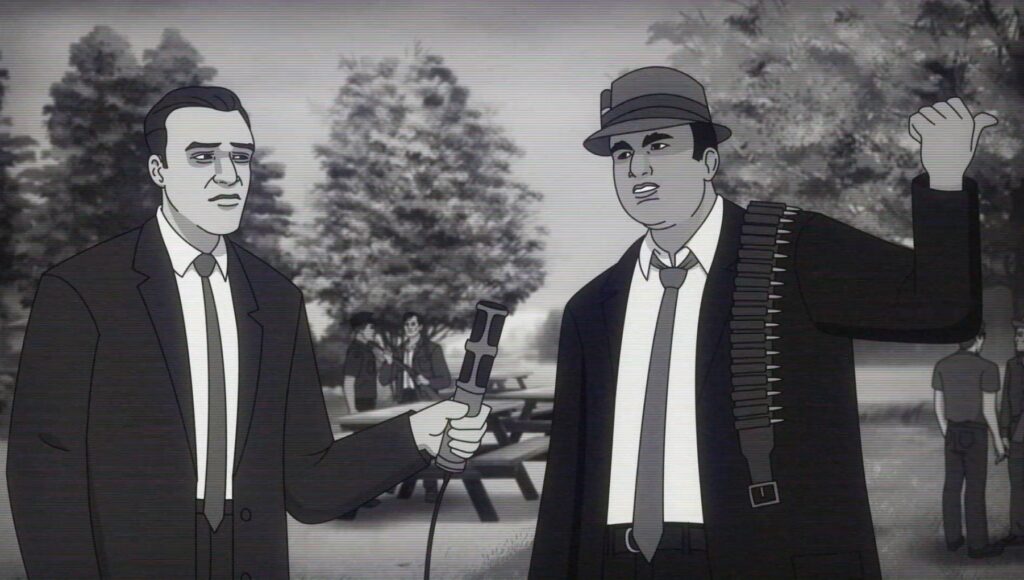 Away from our trapped strangers, Sheriff McClelland is leading the efforts to battle the masses of zombies wandering the Pennsylvania countryside. In this image from Night of the Animated Dead, McClelland is doing a TV interview. Will Sasso (MadTV) provides the voice of McClelland. 


Warner Bros