There might be sequel films coming, but now you can also return to Pandora in Ubisoft's upcoming video game based in the world of Avatar.
Welcome to Pandora
Avatar is an interesting property. Originally debuting in the now classic Jim Cameron film of the same name, Avatar introduced audiences to the planet of Pandora, and the alien race known as the Na'Vi. That though, was in 2009.
But even though it's been dormant for a dozen years, Avatar is far from dead. The movie is about to become a series, with 2 sequels that start hitting theaters in December of 2022. But it's not stopping there, and is expanding even more, with a full-on triple-A game from Ubisoft.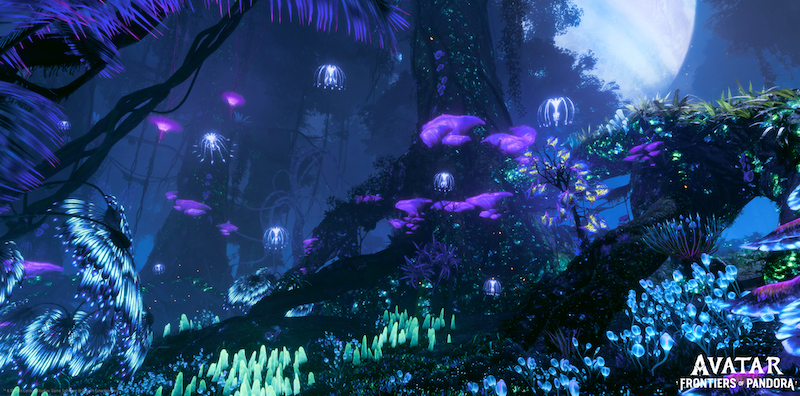 The title will be called Avatar: Frontiers of Pandora, and will bring the action up close and personal for gamers. A first-person adventure, Frontiers of Pandora will make use of the Snowdrop engine, and is being developed exclusively for current generation consoles. So don't expect to see PS4 and Xbox One editions. Something else you shouldn't expect to see? Any of the film's locations or characters.
The action you'll see in the game takes place on the Western Frontier of Pandora. That is a part of the planet that hasn't been glimpsed till now. Ubi promises a "living and reactive" world for you to play in, and of course lots of interesting creatures to interact with and human enemies to battle. And again, you won't be playing as any of the now-familiar characters from the first movie.
This is a wholly new adventure, and you'll be playing as an all-new Na'Vi hero in it. From the looks of the trailer, it's looking pretty great.
Avatar: Frontiers of Pandora is scheduled to release some time in 2022. If I had to guess, I'd say later in the year, right around the release date of Avatar 2 in theaters.
Also worth repeating is that this won't be coming to last-gen. Avatar: Frontiers of Pandora will only be coming to the PS5, Xbox Series X|S, and PC.