Get ready for a new (sort of) wave of Plasma Series Ghostbusters figures from Hasbro, along with some mischievous marshmallow men.
Open up a bag of evil
If you saw the most recent teaser for Ghostbusters Afterlife, then you definitely took note of the oh-so-tin return of the Stay-Puft Marshmallow… men. They were kind of hard to miss after all, since they were basically the point of the whole sneak peek. And whether you love them or hate them, they're going to be heading to the world of action figures with a new triple-pack.
That, along with a new wave of Plasma Series action figures, was announced today as a part of Ghostbusters Day. Didn't know that was a thing? That's okay, I didn't either and I'm a party big GB fan. Nevertheless, the day it most definitely is, and there's a reason since the original Ghostbusters film opened up on this very day in 1984.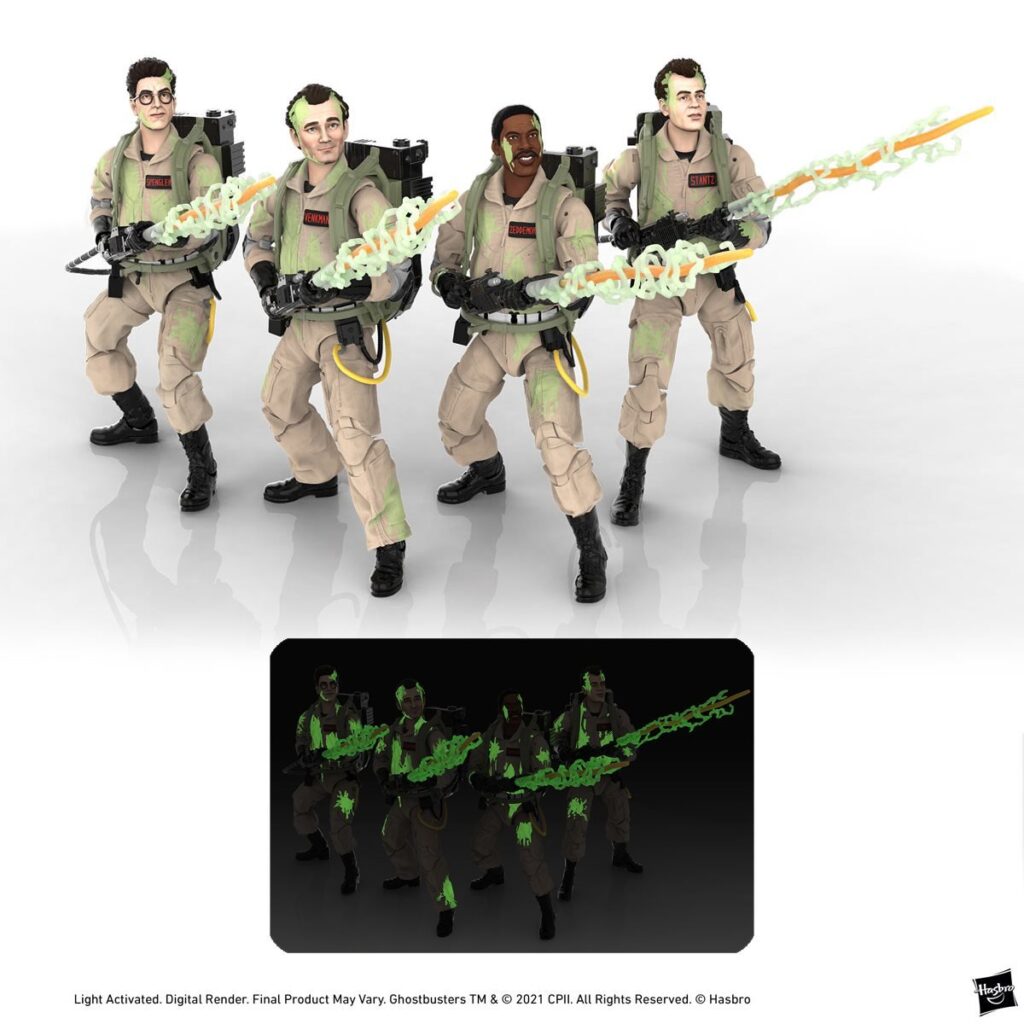 But getting back to those action figures, they're both new and figures you've seen before. This new wave looks like it might be the same figures we've seen prior, only this time splashed with glow-in-the-dark 'ectoplasm' paint. On top of that though, they're all sporting proton stream effects (and those glow too). I actually want them just for that, since 2020's Wave 1 of the Plasma Series only featured Winston with the stream effect.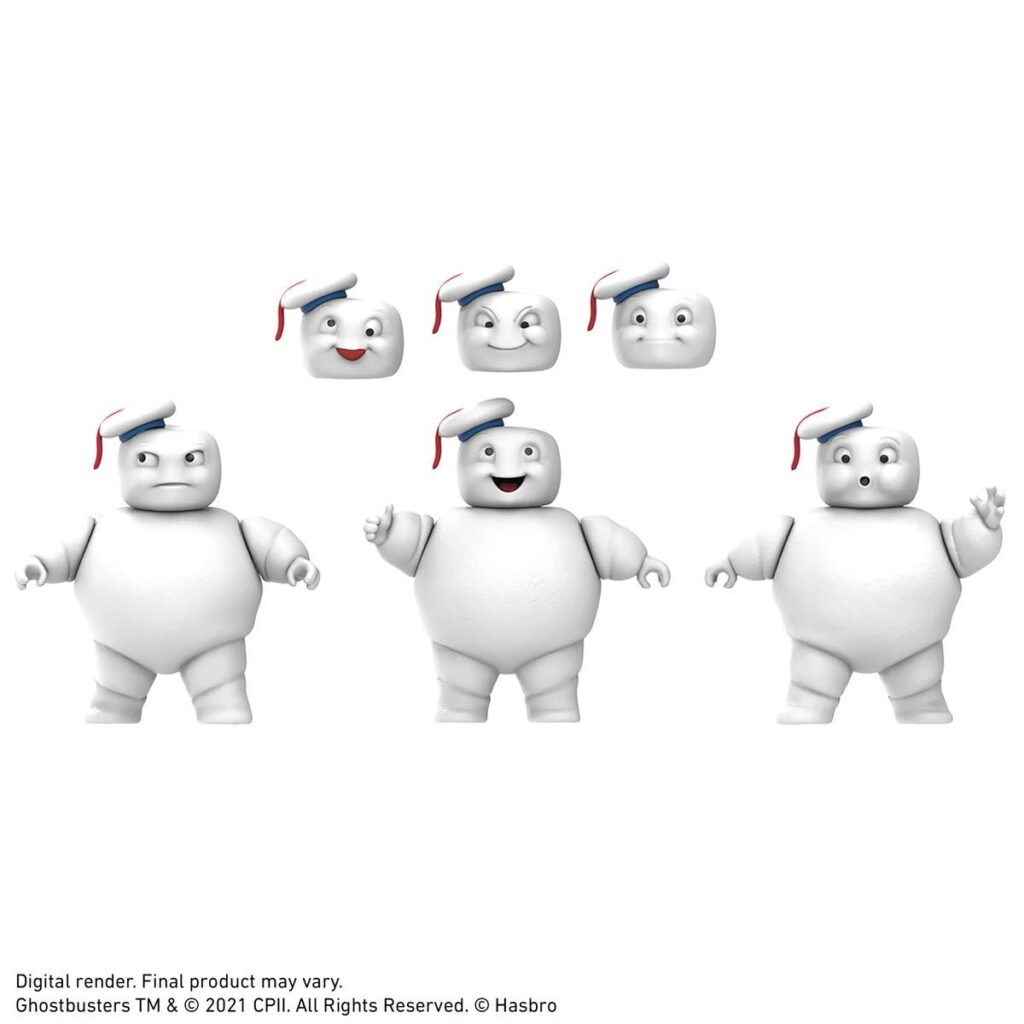 And they weren't alone, since those aforementioned Stay-Pufts also will be receiving the plastic treatment. Shipping in packs of three, the Mini-Puft's will be posable, and seem to be in 'life-size' scale. Each figure is 3.75″ tall, which is of course way too big for the Plasma Series' 6″ scale.
Busting retail this fall
The glow-in-the-dark Ghostbusters are set for release this fall, just in time for the opening of Ghostbusters Afterlife in theaters. Look for that on November 11th. As for the Pufts, expect those just after New Years, in quarter 1 of 2022.
All of the above can be pre-ordered right now via Hasbro Pulse, or a selection of online retailers including our friends at Entertainment Earth. Links for the EE pre-orders are:
Just a note here too, since if you do order from EE, BG will receive a small commission from your purchase.