Batman and Superman are back. A pair of new animated series' starring DC Comics biggest heroes will be heading to TV's everywhere.
Animated heroics
Certainly both Superman and Batman are names that are already well-known in the world of cartoons. Both superheroes were, after all, stars of some of the best-loved shows of all time. Those debuted back in the 1990's, and while Batman: The Animated Series is still held in extremely high regard (and it should be), Superman: The Animated Series is right there with it.
The two spawned an entire generation of DC Comics fans, and a fully fleshed-out universe unto itself. If you're somehow unaware, those shows are where the Justice League animated series came from, along with a collection of movies.
It's all in the same "shared universe".
Starting over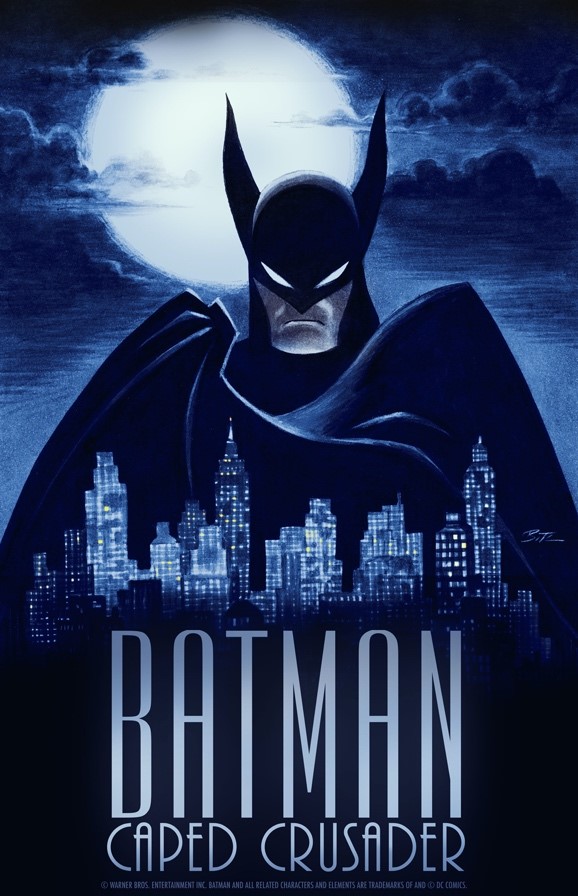 Unfortunately the new shows just announced by DC don't have anything to do with what came before. But there is at least one connection, as BTAS creator Bruce Timm is involved once again with the Dark Knight's adventures in Batman: Caped Crusader.
It's easy to see the influences of the aforementioned Batman cartoon's style in the poster tease that's been released. Other than the cowl's 'ears', this could be a Batman: The Animated Series poster.
While little has been revealed about the show, we do know that Timm will be joined by JJ Abrams and Matt Reeves. Abrams has been quite influential in DC's film slate as of late, and of course Reeves is directing the standalone "The Batman" films. So some interesting stuff happening there with the two directors onboard.
The creative team says to expect a world that's "cinematic and evocative of Batman's noir roots, while diving deeper into the psychology of these iconic characters." Sounds like a good start.
(Young) Man of Steel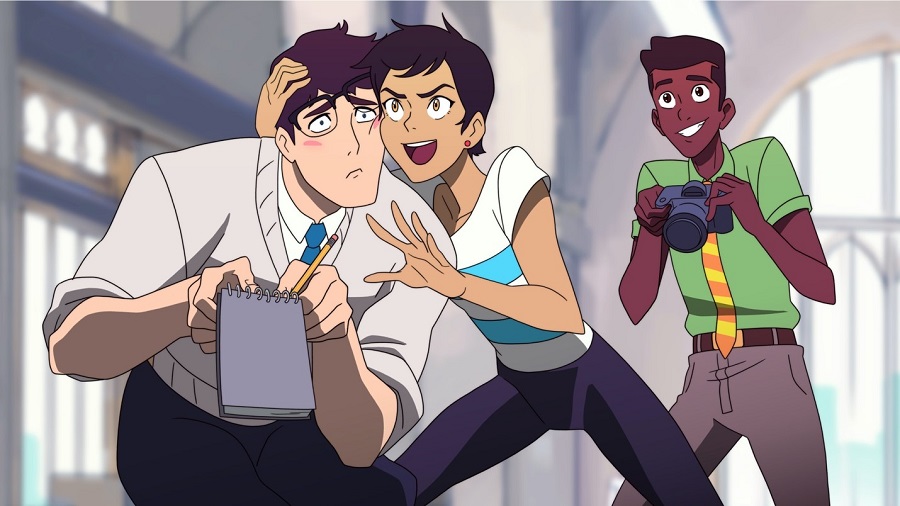 Over on the Superman side of things though, things are a little more clear-cut. According to DC, My Life With Superman will be a "coming of age" story about more than just the famed Kryptonian. Also playing main parts in the show will be Lois Lane and Jimmy Olsen.
Look for "a mix of action, comedy and romance" for this show, as the lead trio finds their respective places in the world of journalism. But even with multiple headline characters, DC places the emphasis on Clark Kent, saying that we can expect to see him as he "builds his secret Superman identity and embraces his role as the hero of Metropolis—and perhaps the world."
If you're looking forward to checking either one of these shows out, then you'll be happy to know that they seem like they'll both be heading to HBO Max and the Cartoon Network. You might be a little bummed out to know though, that there's no release date just yet.
So stay tuned.
Source: DC Comics