Retro-centric portable Evercade is coming home. The handheld is set to debut a new TV-based unit, with 4 player support and access to the existing library.
Ever and ever
One of the more interesting gaming stories of 2020 was the Evercade. An independent console, the portable Evercade offers compilation cartridges and eschews online support. Retro through and through, and every bit of that is by design.
As for games, it's already got quite a library. Over 20 carts are available now for it, which are in turn loaded up with a total of 260 games. Those titles run the gamut in terms of classic IP's and publishers, from companies like Interplay and their own Earthworm Jim, to titles like Double Dragon and Burger Time. On the horizon there's more of course, including hints ar arcade ports.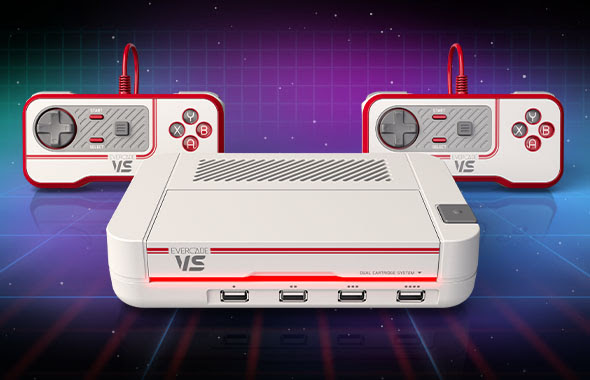 But aside from whatever games might be coming, there's also a console. Evercade VS brings the action of the handheld unit home, for play on your TV. This won't be a Switch-style dock, but a brand new piece of hardware. The console will be able to play all Evercade carts, and can actually accept two of them at once. That will give players a total of up to 40 games to play at once, no changing cartridges required.
Other highlights include 4 player support right out of the box, and the ability to make use of "numerous third-party USB and wireless controllers, including the Xbox Adaptive controller and 8bitdo wireless controllers". Creator Blaze Entertainment also promises an all-new UI for the system, plus 1080p output, and Wifi support for updates and "future online features".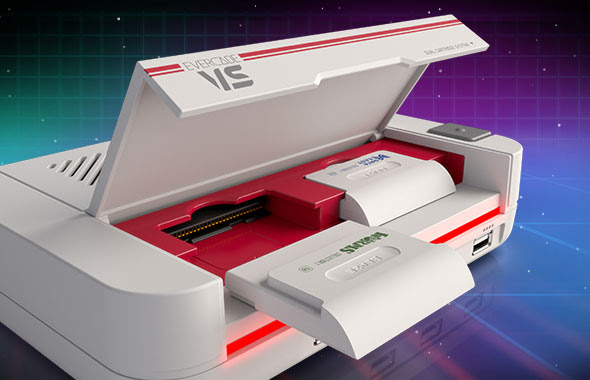 The Evercade VS will go up for pre-order on Friday May 28th, with a release window of "early November".