Lush sprawling wilderness, small towns, and even a seaport or two, this is the post-post-apocalyptic world of THQ Nordic's forthcoming Biomutant.
And I think to myself…
Not too shabby, eh? There's going to be a lot to do in Biomutant, as the title is a loaded RPG with all the trimmings and lots of third-person combat. Nevertheless though, you might get a little lost just gazing at that gorgeous world that you'll be playing in.
That's something that you'll finally be able to do too, very soon. At long last, Biomutant lands on PS4, Xbox One, and PC on May 25th. If you'll be snagging a copy for yourself, then you have some choices to make as well. The game will have vanilla, Collector's, and Atomic Editions hitting store shelves.
In all, the Collector's Edition includes: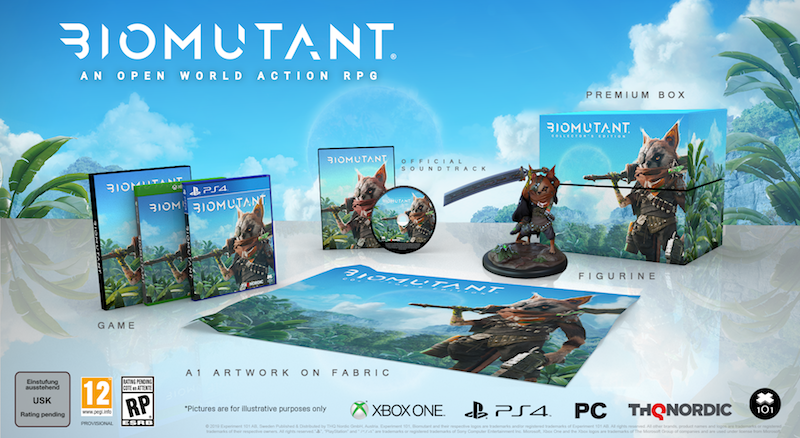 Game Biomutant
Game hero figurine
The Artwork on Fabric A1 size
Soundtrack
Premium Box
The Mercenary DLC
And the Atomic Edition includes: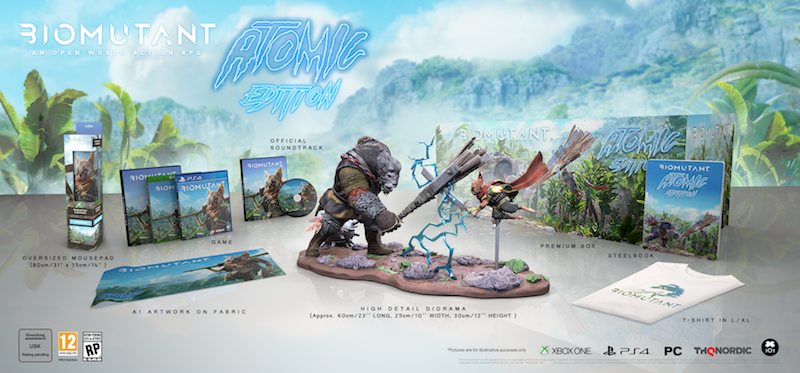 High Detail Diorama – 60cm/23″ long, 25cm/10″ width, 30cm/12″ height
Game Biomutant
Steelbook
T-Shirt in L/XL
Oversized Mousepad 80cm/31″ x 35cm/14″
The Artwork on Fabric A1 size
Soundtrack
Premium Box
The Mercenary DLC