The latest of Marvel Comics' lineup to join Mezco's One:12 Collective action figure series, Morbius the Living Vampire is on the way for this fall.
I need… plasma!
One of Spider-Man's more unique enemies/allies, Dr. Michael Morbius is having quite a time as of late. Though it's been delayed a few times (due to Covid), he's got a big screen adaptation coming up from Sony. So basically, Morbius is about to become more relevant than he's probably ever been. Not bad for a character that made his comics debut in 1971.
And playing right into that resurgence will be a fresh action figure from Mezco. A part of the company's high-end collectible line dubbed the One:12 Collective, Morbius is decked out in his classic outfit, or at least a pretty faithful riff on it.
As usual, he'll have the One:12 level of articulation, with over 30 points of movement, and a phenomenal looking sculpt. Seriously, take a look at those face portraits.
Add to that the typical (for this line) assortment of optional hands and a mobile science lab and you have a winner of a figure. What's that? Yeah, a mobile science lab. It's packed with stuff and even lights up.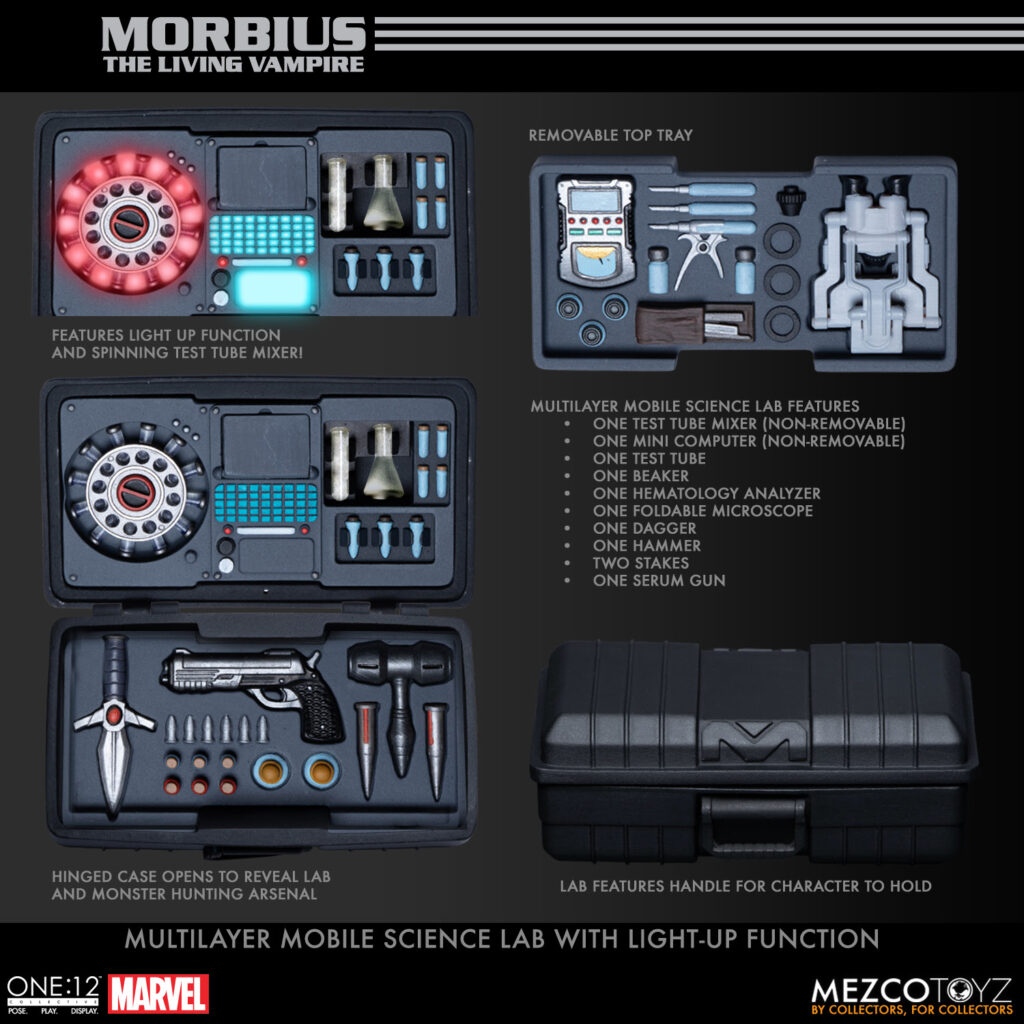 Morbius is set to arrive for shipping some time this fall, from September to November (-ish). You can reserve one for yourself right now, with a non-refundable deposit, right here.
Full details on the figure are below.
THE ONE:12 COLLECTIVE MORBIUS FIGURE FEATURES:
One:12 Collective body with over 30 points of articulation
Three (3) head portraits
Hand painted authentic detailing
Approximately 17cm tall
Eight (8) interchangeable hands

One (1) pair of fists (L&R)
Two (2) pairs of posing hands (L&R)
One (1) pair of holding hands (L&R)
COSTUME:
Fitted bodysuit
Cape
Mid-calf boots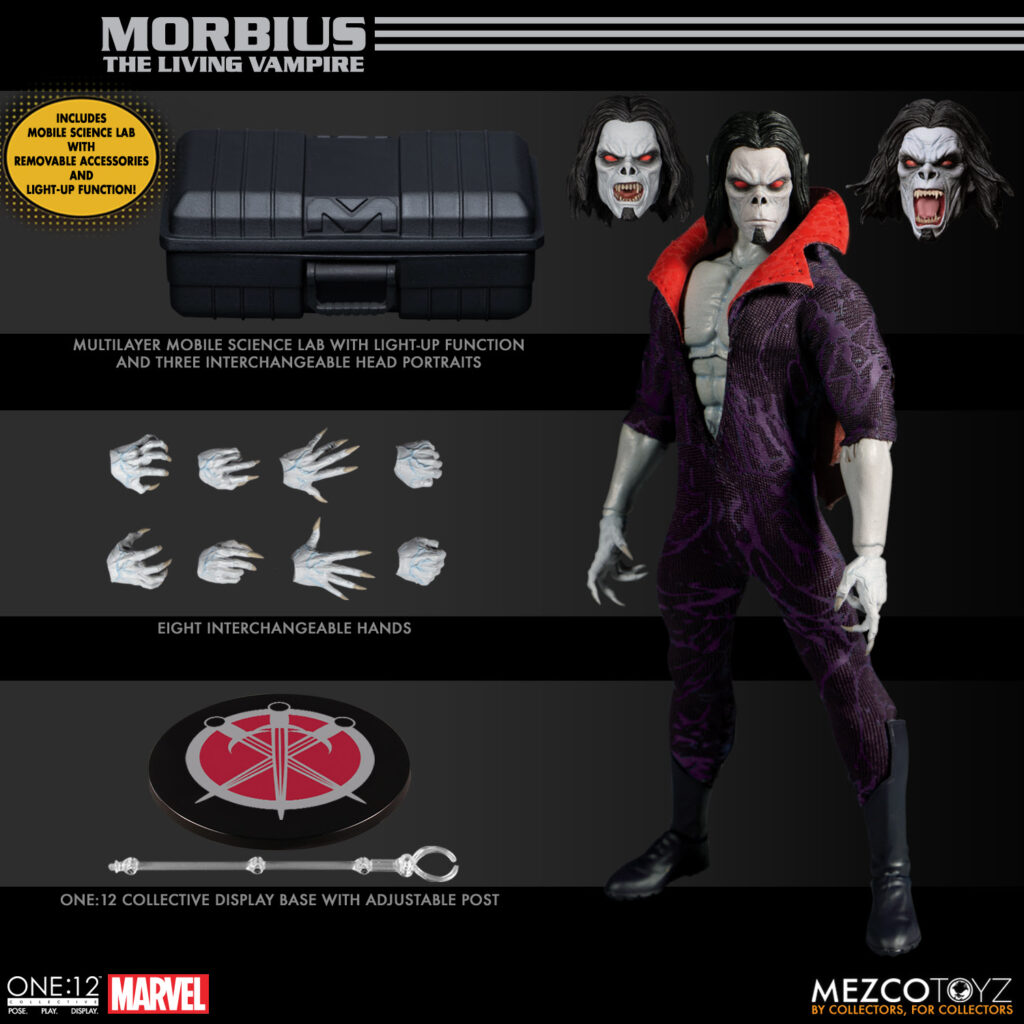 ACCESSORIES:
One (1) multilayer mobile science lab with light-up function
One (1) test tube mixer (non-removable)
One (1) mini computer (non-removable)
One (1) test tube
One (1) beaker
One (1) hematology analyzer
One (1) foldable microscope
One (1) dagger
One (1) hammer
Two (2) stakes
One (1) customized handgun
One (1) One:12 Collective display base with logo
One (1) One:12 Collective adjustable display post
Each One:12 Collective Morbius figure is packaged in a collector friendly box, designed with collectors in mind.