You know Mezco best from their various lines of collector figures, and the awesome One:12 Collective, but now they're breaking into the statue space.
Feel the static
First announced at Toy Fair in February (yes, there was one this year), Static-6 is now officially a go and heading into production with its very first piece. That, as you can see, is Conan the Barbarian.
But before we get to the big Cimmerian, you might be wondering just what Static Six is. If you are, then the answer is pretty simple: It's a statue line. New to Mezco's catalog, Static-6 is set to be a line of highly detailed mixed-media statues.
Cast in 1:6th scale, these will feature all kinds of little additions. In Conan's case, the first statue in the line, he's got a leather-like loincloth, real metal chains on his blade's sheaths, etc.
Here's a detailed look at him: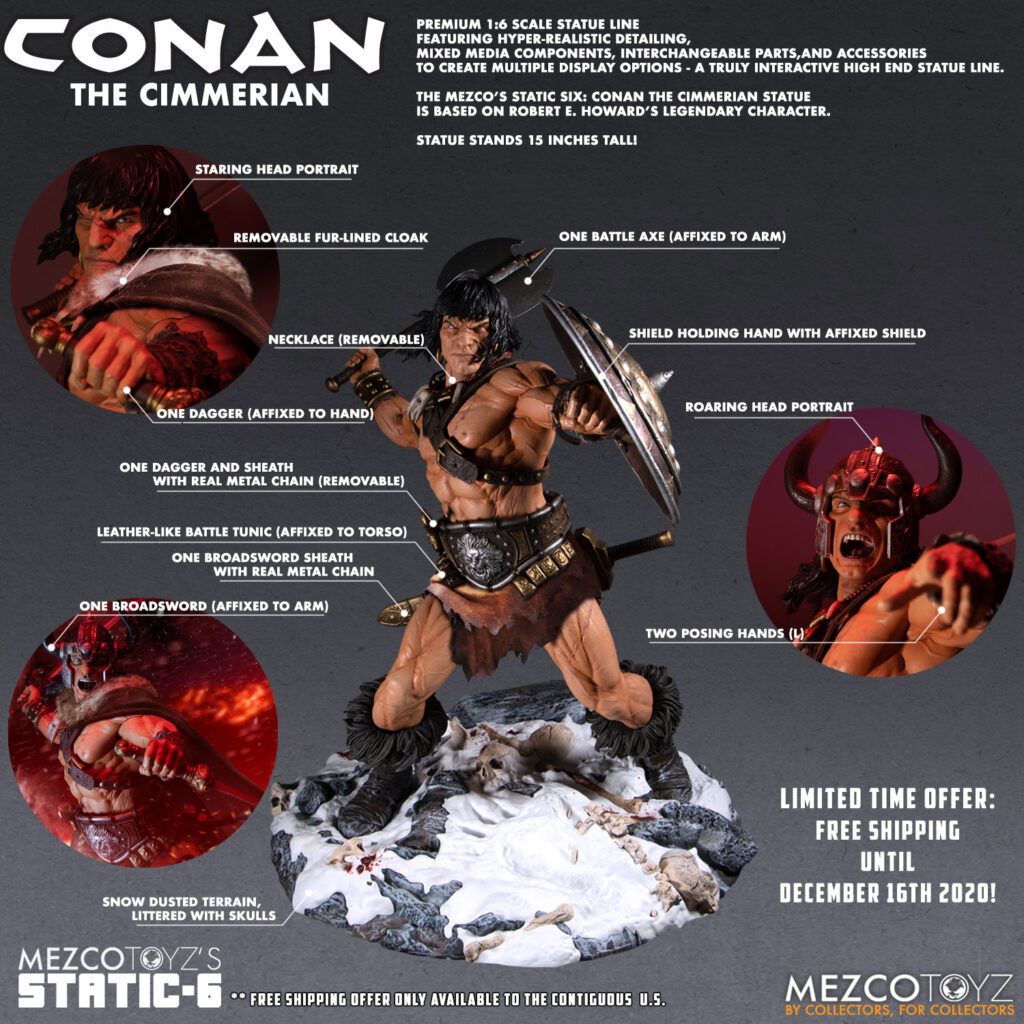 As you can see too, Conan is all about display options. That's something that Static-6 will offer in general, and Conan himself features multiple weapons, and alternate head sculpts. All of that should lend itself nicely to giving your particular Conan a somewhat unique look on your shelf.
No word on what the next piece in the line might be, but Conan the Barbarian is set to ship out in summer 2021. He's pre-orderable right now, and will run you $225.00 USD with a non-refundable deposit of $22.50. If you do want one, now is a great time to reserve yours too, as Mezco is offering free continental US shipping until December 16th.