Seldom seen or talked about are the unaligned masses of bots caught up in Cybertron's civil war. But that's the focus of Transformers: Escape.
Great escape
Civilians fleeing a war-torn planet probably isn't the first thing that you think of when thinking of The Transformers. Nonetheless, that's exactly the completely unexplored theme that IDW's newest will be taking advantage of.
As Cybertron descends into a state of war, countless civilians — unaligned with the Autobots, Decepticons, or any faction — are caught in the crossfire. Fortunately, a solution may be coming, as Wheeljack, Hound, Nautica, and some of Cybertron's greatest (and most infamous) scientists seek to reactivate the Ark program and evacuate the planet with huge spaceships. On the verge of war, will their efforts be enough to escape?

IDW press release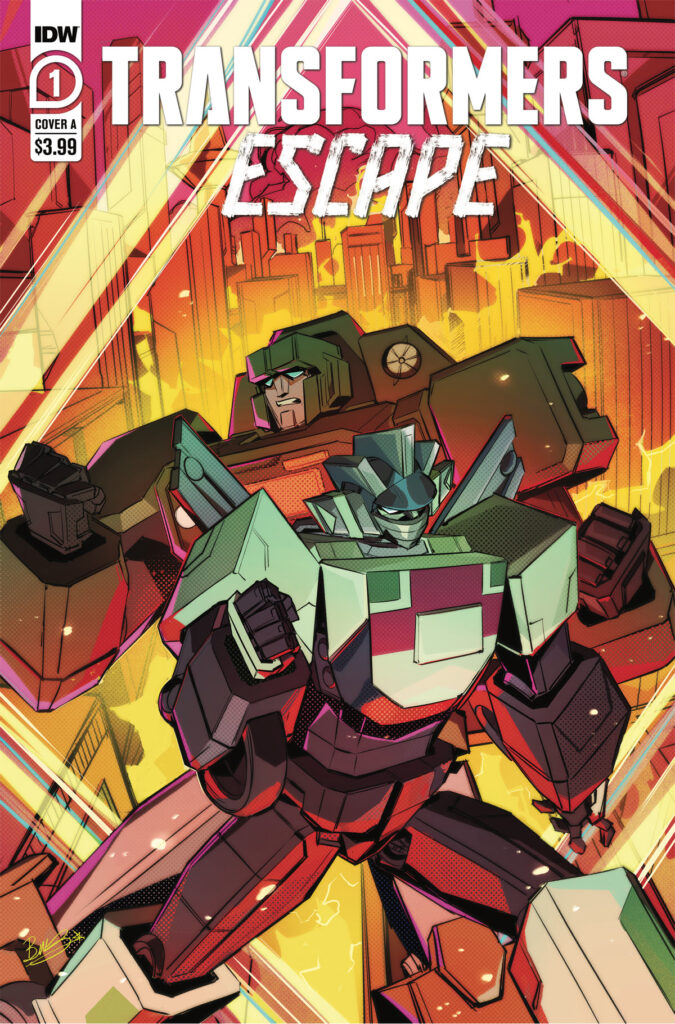 Transformers: Escape is coming up from the team of writer Brian Ruckley, who actually created IDW's Transformers, and artist Bethany McGuire-Smith. You can expect to see issue #1 of the five-part series hit stands this December.
"From the launch in 2019, the Transformersuniverse that's unfolded in the ongoing series and in Transformers: Galaxies has been about showing Cybertronians from exciting new perspectives," says editor David Mariotte. "That's why we're thrilled to have Brian Ruckley and Beth McGuire-Smith reuniting to dig into the lives of faces both new and familiar as war breaks out and how they respond to the other inhabitants of Cybertron."

David Mariotte