Rumored for a while, a second next-gen Xbox SKU was leaked and then confirmed by Microsoft today. The Xbox Series S will hit along with the X.
S is… next
So you probably had a hunch this was coming. If you were paying attention you did, at any rate. Now though, we finally have confirmation that there will indeed be a second next generation Xbox unit out there this fall/Holiday.
The Xbox Series S leaked yesterday, and was swiftly confirmed by Microsoft today. The console presents a decent departure from the X, in terms of its physicality. Mainly that comes in the form of the S being significantly smaller than the X monolith.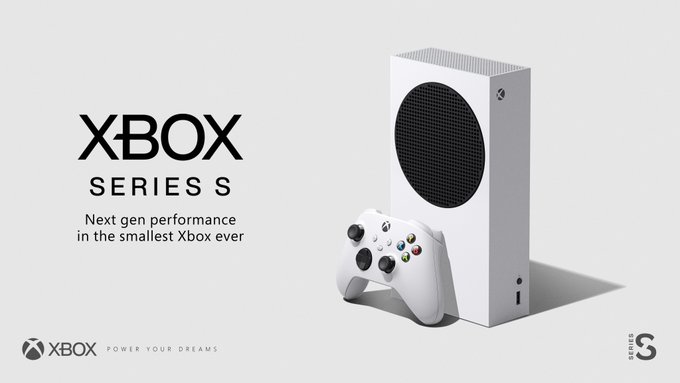 Microsoft says that the S is the "smallest Xbox console ever", not that that's overly apparent from the promo pic. With only one image out there right now, and no comparison shots yet, it's tough to tell how much smaller the S will be than the X. Matching up sizing on the controller though, you can get an idea.
One thing you can clearly see though, is that there's no disc drive. So the S will apparently be an all-digital machine. And that little fact plays into not just the size, but also the price point, which we also have today – $299.99 USD. Yeah, that's extremely competitive.
Microsoft is also saying that the S will have "next-gen performance", so this doesn't sound like it'll be a 32X-type of scenario. If that's right, then upgrading to the S from the One shouldn't be a detriment for those gamers looking for true next generation experiences.
However while there are some rumored specs floating around, nothing is official just yet. Though with release rapidly approaching, I'm sure we'll see fairly soon how this little machine compares to its big brother, the X.