A pretty quiet week on the Switch brings underwater multiplayer action with Swimsanity. Though there isn't much else, outside of a few niche titles.
It's swimming and insanity
You might not have heard of Swimsanity, but it actually does look kind of neat. The game is a multiplayer affair, where players can battle either as a team, or against one another. It looks cartoony, and kind of like it might be a good time. Other than that though, there ain't much.
This week brings Burger Time (the arcade game), and… a bunch of other stuff of dubious quality. Scroll down to check it all out.
Nintendo eShop on Nintendo Switch
Swimsanity! – Swimsanity! is a multiplayer underwater shooter with action-packed co-op and versus game modes, all supported by online* and local play. Play as hero Mooba, who uses a variety of unique power ups and weapons to survive in an aquatic world. Whether you're teaming up with friends to swim into Adventure mode or clashing in competitive matches such as Last Mooba Standing, there are more than 150+ challenges to complete across eight action-packed game modes.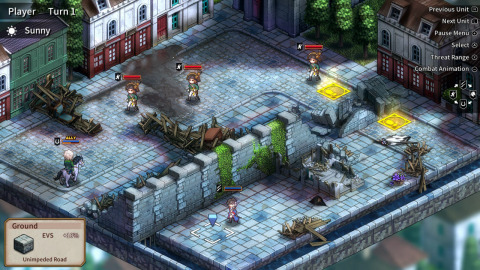 Banner of the Maid – Banner of the Maidis a turn-based strategy game based on an alternative history of the French Revolution. Command the iconic troops of the 18th and 19th century, such as Line Infantry, Skirmisher, Calvary and Artillery, through turn-based strategy combat in reimagined European battlegrounds. Follow the steps of the young officer Pauline Bonaparte as she writes her own heroic story. Banner of the Maid will be available on Aug. 12.
Nintendo Mobile

Dr. Mario World 2.0 Update – Dr. Mario World has received its free version 2.0 update! A new mode, Skill Summit, has been added where Doctors take turns being mentors and holding limited-time summits for players to clear to earn in-game rewards, such as additional Doctor characters. Players will also now receive Dr. Toad automatically when they clear stage 20 and may notice some updated designs to the game's visuals, including the world map menu and Characters screen.
Nintendo eShop sales:
Nintendo eShop on Nintendo Switch, Nintendo 3DS and Wii U
Also new this week in Nintendo eShop on Nintendo Switch:
*Nintendo Switch Online membership (sold separately) and Nintendo Account required for online play. Not available in all countries. Internet access required for online features. Terms apply. nintendo.com/switch-online