Not only will Todd McFarlane's comic book superhero Spawn be a part of MK11, he'll also be joining McFarlane's Mortal Kombat action figure line.
Spawning a hero
We haven't really seen "Spawn" action figures in a while. A few years back, McFarlane did offer a couple of semi-posable figures featuring the hero, but honestly they weren't that great. They only had limited articulation, and were more posable mini-statues than action figures.
This is basically the exact opposite of that. Because while today's announcement might not be for specifically branded Spawn figures, it is nonetheless pretty fantastic looking.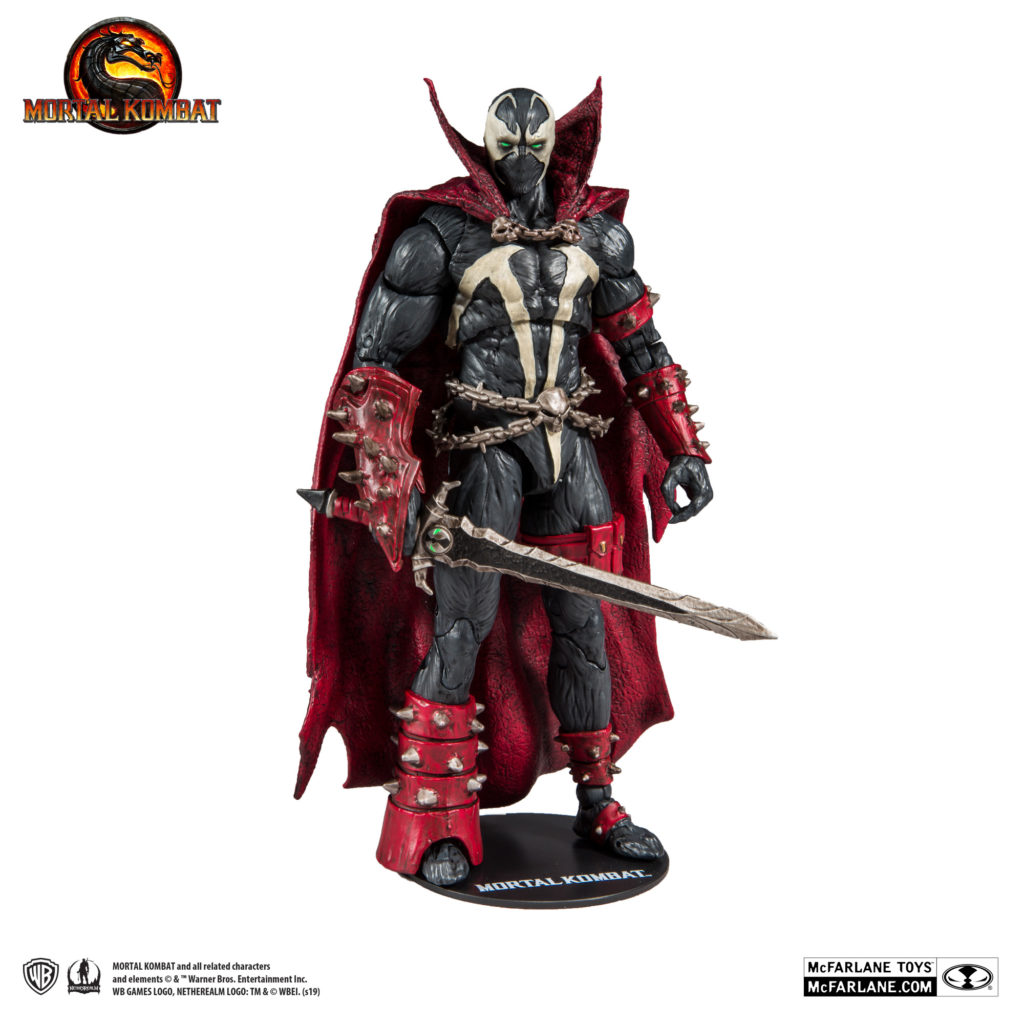 Spawn sports an excellent 22 points of articulation for a full range of fighting motion. He also stands in at 7″, matching the rest of McFarlane's MK11 action figure line. So he can battle Scorpion and Raiden on your shelf with ease.
As you can see, he also includes a sword (as seen in the game, presumably) and an MK-branded base. Also as you can see, he's… well he's perfect, for lack of a better word. Whether you're an MK fan or not, if you're looking for a Spawn figure to add to your collection, this looks like it might be the first 'must have' in years.
McFarlane says Spawn should be on shelves around the same time as the expansion for MK11 that'll bring him into the Mortal Kombat 11 world. That's March, by the way. Though that's just a general window, as there's no firm date just yet.