There's a fair amount of new Pokemon goodies coming up from Wicked Cool Toys, including interactive dolls, plushies, and a transforming playset.
Gotta catch em all
An evergreen property if there ever was one, Pokemon seems to never really lose steam. I guess that's true for most of Nintendo's core properties, but the pocket monsters seem to have a particularly rabid fanbase.
Wicked Cool Toys, which is actually owned by Jazwares, is poised to deliver some cool stuff to them too. Their latest announcements include a sampling of Poke-items from a few categories, so it's a little something for everyone.
That includes a particularly cool Eevee doll, with some interesting electronics built-in.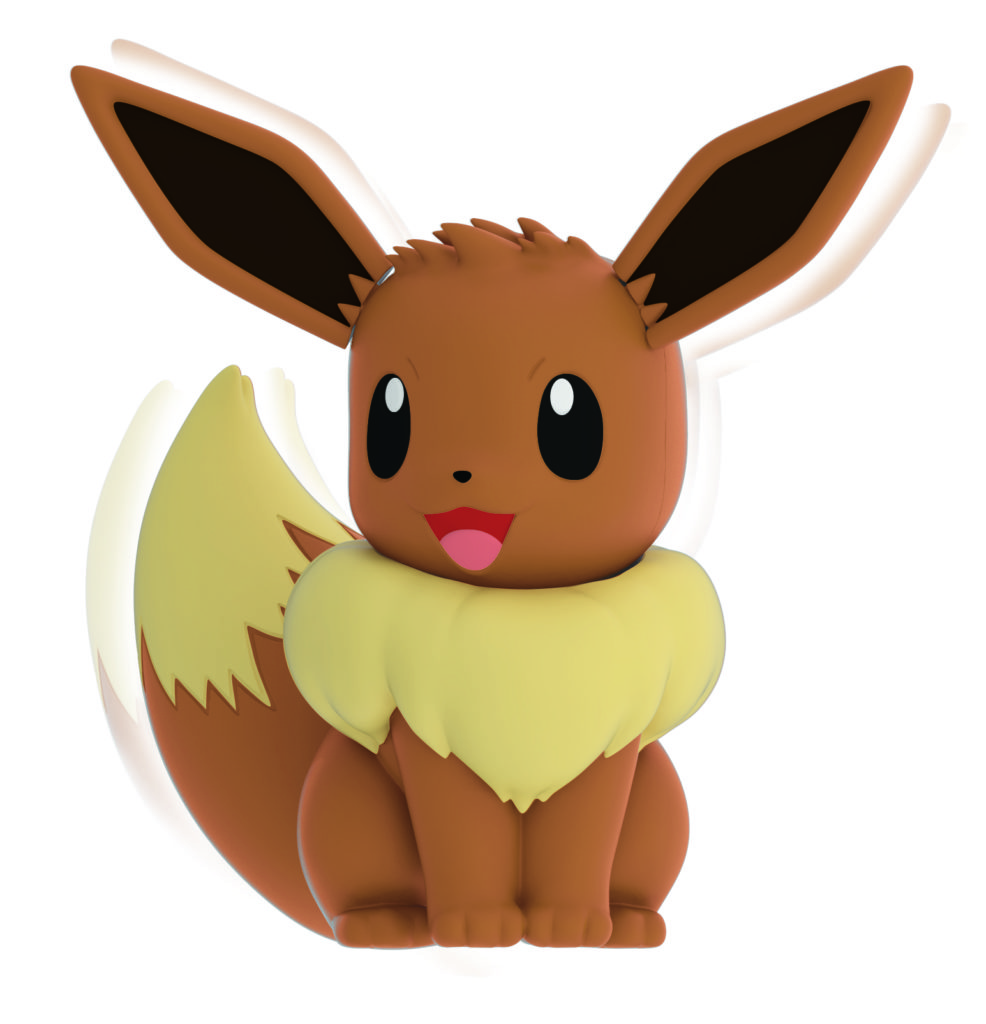 Play with Eevee like never before! My Partner Eevee has a built-in microphone and touch sensor technology that lets you and Eevee communicate in a new and fun way. With over 50 different reactions to your touch, your voice, and even music, watch My Partner Eevee come alive as its head and tail moves! My Partner Eevee has 20 iconic sound effects and expressions. My Partner Eevee lets you bring the thrill of becoming a Pokémon trainer into the real world! Gotta Catch 'Em All!™ 
Available: August 2020
Ages: 4+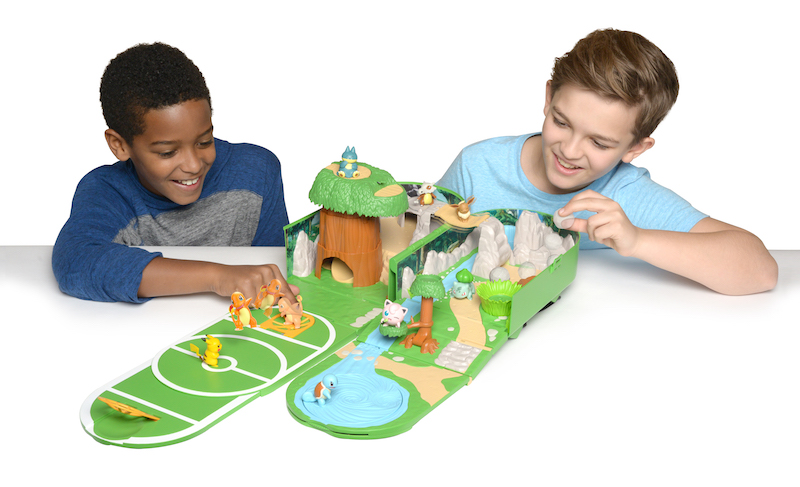 Bring the excitement of the Pokémon world home with the Pokémon Carry Case Playset! Now your favorite 2"-3" Pokémon figures can escape a bounding boulder, fall through a treetop trap door, launch into battle, and more with all of the awesome locations that the Carry Case Playset has. The Pokémon Carry Case Playset easily folds up into a backpack just like the one Ash Ketchum has in the smash-hit Pokémon TV series! Take the Pokémon Carry Case Playset with you wherever your Pokémon adventure takes you! 
Gotta Catch 'Em All!™ 
Available: August 2020
Ages: 4+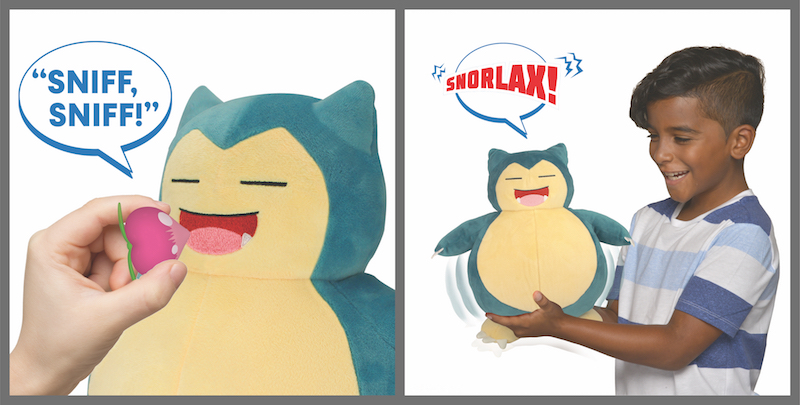 Snoooorlaaaaxxxxx! This soft and cuddly 10-inch Snorlax plush is ready for a nap, but it needs a snack first! With Snooze Action Snorlax you can really feel Snorlax' belly rumble and hear its BIG yawns with awesome Snooze Action! Snooze Action Snorlax has over 20 unique sounds and 2 distinct modes of play, Snooze Mode and Awake Mode! Snooze Action Snorlax comes with a special Pecha Berry accessory that you can use to feed Snorlax when it's in Awake mode, or wake it up from his slumber when it's in Snooze mode! With a simple, but fun interactive design, Snooze Action Snorlax is the perfect companion to go on adventures with, or just to catch some zzz's with! Features realistic embroidered details that make this iconic Pokémon a must-have addition to your Pokémon team. Gotta Catch 'Em All!™ 
Available: Fall 2020
Ages: 3+