Interplay, Technos, and more are onboard with the upcoming Evercade, and now you can add another Atari cart, with a set of Lynx classics.
The other color portable
Back in the 90s, there were a few portable video game consoles out there. Of course, there was the Nintendo GameBoy, but that was in a class by itself, even though it lagged technologically behind the competition.
That would mainly be the Sega Game Gear by the way, though there were others too. The Turbo-16 had a handheld option called the Turbo Express, and Atari had the Lynx.
The Lynx was actually a pretty great little machine, with a solid lineup of titles. It might not have had the licensing power of Sega and Nintendo's offerings, but it was solid nonetheless. Now Atari is bringing a selection of the console's best to the upcoming Evercade, a handheld with its focus squarely on retro titles.
The cart, Evercade doesn't do downloads, will include 17 games that include: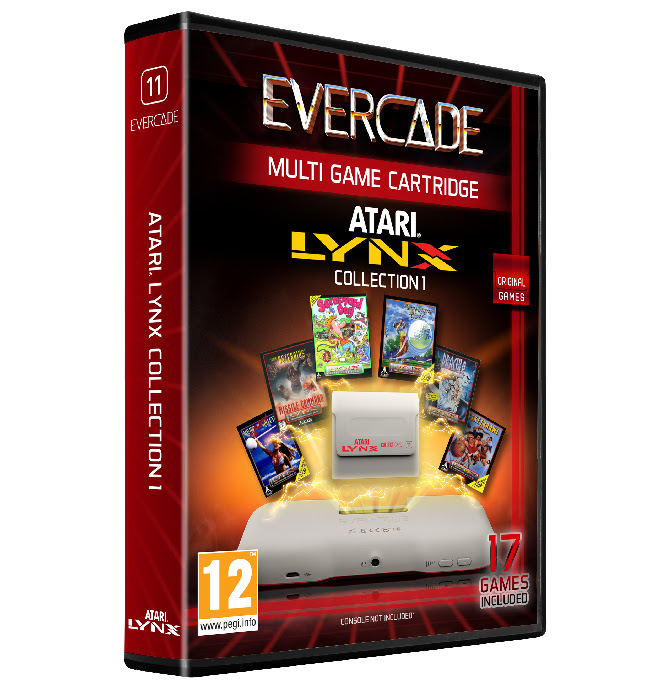 Scrapyard Dog
Basketbrawl
Super Asteroids/Missile Command®
Awesome Golf
Crystal Mines II: Buried Treasure
CyberVirus
Dracula the Undead
Gordo 106
Ishido: The Way of Stones
Jimmy Connors Tennis
Loopz
Malibu Bikini Volleyball
MegaPak
Power Factor
Remnant
Super Sqweek
Xump
Together with the 10 previously announced carts, that brings the Evercade's library to an impressive 135 games. The company also recently announced that more carts would be announced soon, and that they're adding arcade classics to the slate as well. That's somethign to watch for, especially if they can manage to grab a few rarely seen titles.
The system is due out in April, with the Atari Lynx Collection vol.1 hitting some time in the third quarter.