Getting a fresh comic book adaptation is Neil Gaiman's novel Norse Mythology. Thor, Loki, Odin and more all star in this upcoming title.
By the nine realms…
"I fell in love with the Norse gods from reading about them in comics as a boy, so it's only fitting that they return to the medium that started it," said Norse Mythology creator Neil Gaiman. "I cannot wait to see P. Craig Russell and his collaborators tell the old stories for a new generation."

Neil Gaiman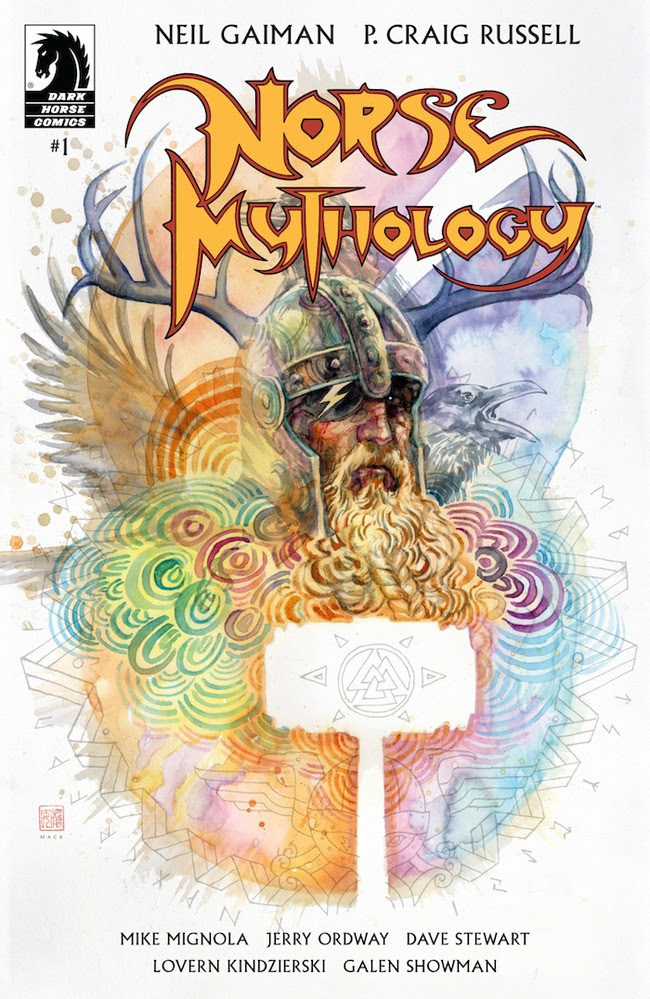 If all you know about Norse mythos comes from Thor comics, well you might be in for a shock with this one. Then again, if you read Neil Gaiman's book, Norse Mythology, you're already familiar with the trip to Ragnarok it'll take you on.
The first comic book adaptation of the tale from Gaiman, Norse Mythology is an all encompassing journey through the Norse creation and destruction myth.
After previously writing about deities in American Gods and The Sandman, Gaiman finally brings readers to follow the northern gods in their own setting in this comic book adaptation of the hit novel! Gaiman and P. Craig Russell breathe new life into the ancient Norse stories by taking readers through the creation of the Nine Worlds to the epic origin and adventures of Thor, Odin, and Loki all the way to the end of life—Ragnarök. 


Dark Horse Comics
The upcoming title is a limited series, set to run for 18 issues, and will feature an all-star cast of artists. Mike Mignola, P. Craig Russell, and Jerry Ordway will all be contributing. All in all, it should be a Hel of a ride.
Catch Norse Mythology #1 (of 18) when it hits the stands on May 27th, 2020.