Guardians of the Galaxy mainstay and Marvel Cinematic Universe break out character Nebula will be getting cosmic in her own mini-series.
Space-faring
Yet another of Marvel's massive pantheon to find stardom thanks to the MCU, Nebula has become an almost household name. One thing she's never had though, is a starring role in her own comic.
Well you can scratch that off the list. The sorta-hero will be receiving her own 6 issue run kicking off in February. Vita Ayala will be taking up the writing chores for the book, with Claire Roe on pencils.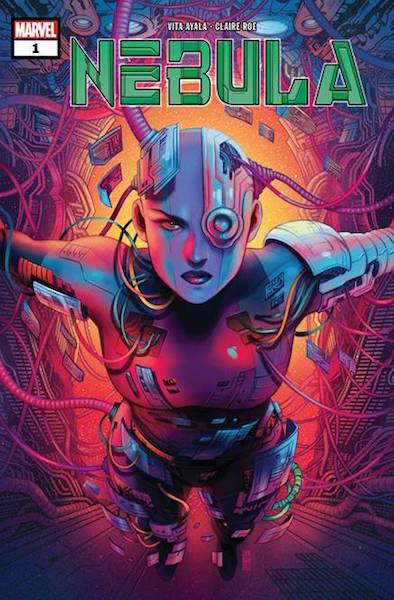 The plot will follow Nebula as she tracks a… "a very secret device". Along the way she'll matchup with several of the "galaxy's most notorious bounty hunters". It'll be more than a straight up fight too, as she races them to her prize.
"[Since] the movies kind of reinvigorated interest in her, we've gotten to see her pop up more and more in the comics. And now, here's her solo title where all we do is really dive deep and explore who she is and why she does what she does. That's kind of my jam," Ayala said in an exclusive interview with Refinery29. "I really want to kind of showcase how cool Nebula is even though she's a bad guy, and how much more complex she is than what we might assume….it was my mission to try and show who she is on a kind of two-dimensional level. Being able to be in her head and fill out all the corners is really given me an appreciation for her, and I want other people to also love her and want her to do her best."


Marvel Comics
No street date for this one yet, but you can expect Nebula #1 (of 6) to be in stores in February 2020.