Scott Lange will once again be taking up the shrinking-mantle of the Ant-Man, in a new series from Marvel Comics hitting this February.
Small but mighty
Fresh off of the announcement of a third big screen film, Ant-Man is coming back to the Marvel comic book universe as well. Once again Scott Lange will be in the boots of the size-changing hero.
Writer Zeb Wells will be crafting the new tales of the Ant-Man, with artist Dylan Burnett tackling visuals. And it looks like Lange won't be alone either, as his daughter will be in tow, complete with her own superhero guise.
 "Dylan Burnett, Mike Spicer and I are out to put the ant in Ant-Man, turn over some rocks and craft a bug-forward tale that starts small and spins into a world-spanning adventure," said Wells. "And you know Stinger (Cassie Lang) is coming along for the ride."

Writer Zeb Wells

Ant-Man #1 lands on the racks this February.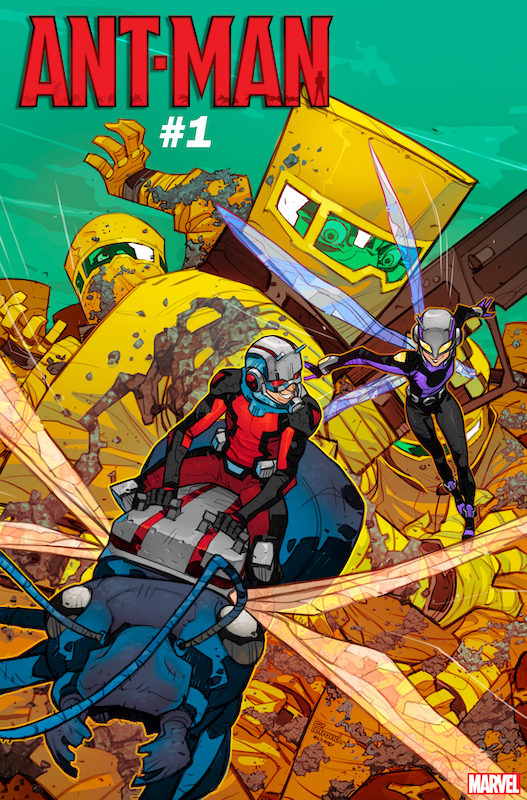 Ant-Man is back and doing better than ever! Er, at least according to him, but Stinger and the anthill he's living in say otherwise. Desperate to raise his daughter's opinion of him, Ant-Man takes a job from local beekeepers only to uncover a global conspiracy that could topple the world order! No time to call the Avengers, this sounds like a job for –ANT-MAN?! Join the explosive creative team of Zeb Wells (NOVA) and Dylan Burnett (X-FORCE, COSMIC GHOST RIDER) as they take Ant-Man to all-new heights in this epic adventure!


Marvel Comics