Remember Iron Man 2020? Arno Stark's version of the Armored Avenger has been around for a long time, and will take the mantle up in 2020.
The fall and the rise
What the obsession is at Marvel for taking iconic heroes out of their iconic roles, I don't know. It seems to happen every few years at this point, and there's no end in sight. Take Arno Stark here.
First debuting in 1984, this new Iron Man appeared from the far-future year of 2020. And Arno was a not-very-nice version of the hero if I remember correctly. He's been seen a few times since then too, but is now prepped to pop up as Tony's replacement.
What happened to Tony this time? Uh, stuff.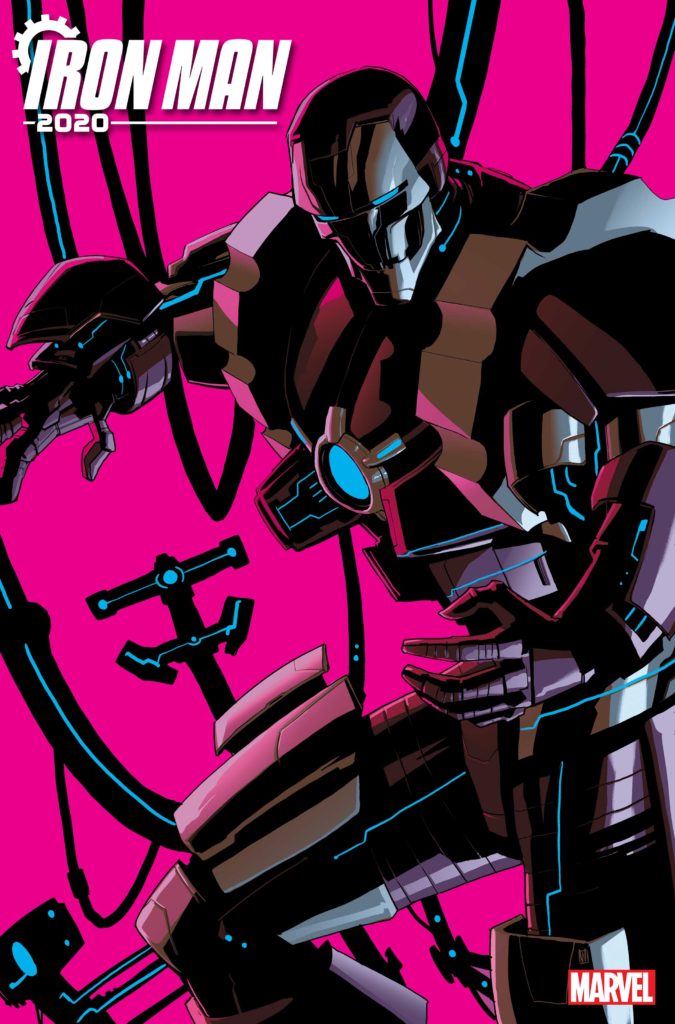 Recent teasers have hinted at the tragic fate of Tony Stark, and now readers will see his long-lost brother, Arno Stark, take over as Iron Man. How he tackles the responsibilities that come with being the armored Avenger will have monumental effects on the Marvel Universe. Dan Slott and Christos Gage, a superstar duo of longtime Marvel writers, have crafted an Iron Man saga for the ages, and with art by the incomparable Pete Woods, this is an event that was worth waiting decades for!

"Like the inexorable turning of pages on a calendar, we've been building up to the arrival of 2020 and the advent of Arno Stark as Iron Man ever since this latest run began," says Executive Editor Tom Brevoort. "Here, all of the larger themes we've been playing with will come to the fore in a big, sweeping, epic action movie that anyone can enjoy!"

Marvel Comics
Returning favorites
While I'm a little meh on the Arno Stark revival, there is some pretty cool news here too. First off, the book is only set to run for six issues. So this is an arc that's set to debut and wrap up (in some form) pretty fast.
And second, there are some actual fan-favorite characters returning for it. Namely, I'm talking about Albert (the robotic Wolverine) and Elsie Dee, who haven't been seen in ages.
This 6-issue series will also continue to raise thought-provoking questions about what it means to be an artificial intelligence. As the story unfolds, expect to see your favorite Marvel robotic characters from Vision and Jocasta to Albert and Elsie-Dee in what's shaping up to be a true "Robot Revolution." Also keep an eye out for upcoming announcements about the exciting tie-ins that will accompany this epic event featuring some of your favorite armored characters!


Marvel Comics
All of the above is set to launch right after the New Year. Dan Slott, Christos Gage, and Pete Woods will be taking the helm for Iron Man 2020 #1.