If you don't know the name Panda Mony, you might soon. After an SDCC debut, their new Alter Nation action figure series is looking sharp.
Altered state
If you were in attendance at SDCC last month, and you stopped at the Previews booth on the show floor, you might've seen Alter Nation. From toy-maker Panda Mony, Alter Nation is an all-new, original action figure property.
It focuses on what more or less amounts to a superhero team made up of monsters. Though the story behind these heroes is not quite that simple.
Alter Nation action figures have an exciting story line; they are five young adults who live on the mysterious San Nicolas Island Naval Base under the watchful eye of Commander Stone. To the outside world they are mysterious cryptids with amazing abilities, defending humanity in secret. But the team, code-named GK Delta, has discovered that their origins are not what they seem and powerful enemies of humanity are threatening to expose the truth!

Panda Mony press release
While there's no cartoon (yet, there's one planned), the story of Alter Nation plays out in mini-comics packed in with the figures. Each character is cast in the 6″ scale, and they're "fully poseable" with action features fitting their animal guises.
"Phase one" will feature 4 heroes and 2 villains, including: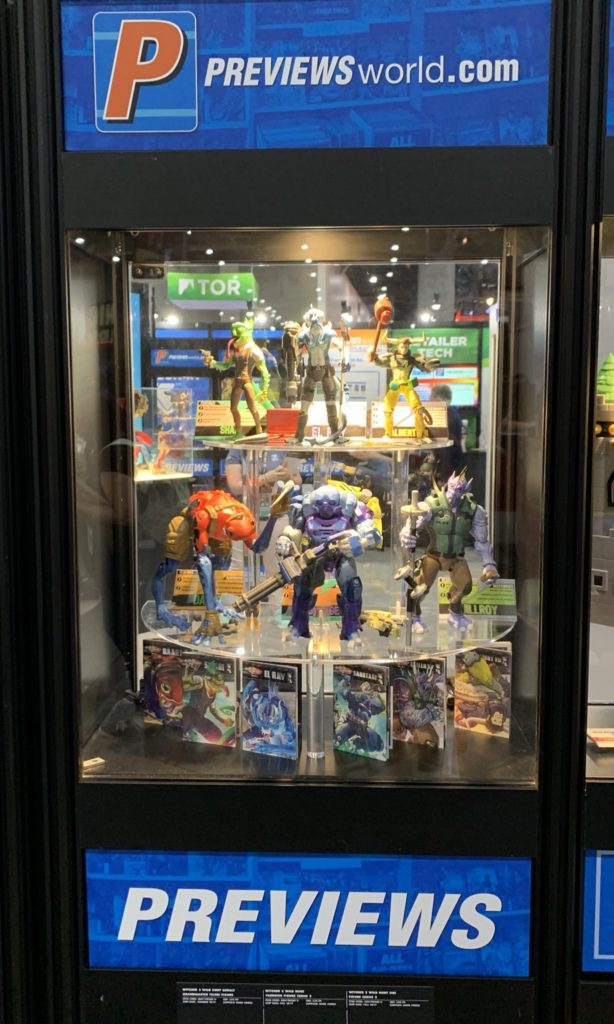 El Ray
Daart
Quillroy
Albert VII
Sham
Sabotage
While we don't have a ton of images of the actual figures to look over yet, you can check out the official website for Panda Mony here. There you'll find quite a bit more to peruse, like mock-ups and character info. So far though, I'm kind of loving the look of these.
The mini-comics packed in instantly recall the hey day of 80s action figures. Also the look and story behind Alter Nation reminds me of classic TMNT stuff. I dig that big time.
We'll have more as it's released on Alter Nation, but you can expect the line to arrive at retail this fall. Each figure will retail in the $21.99 – $24.99 USD range.