Crash Team Racing Nitro-Fueled is speeding towards release. But that's not all that's on the way. There's seasonal content coming too, and it'll be free.
Free race
Yes, there'll be seasonal content coming to Crash Team Racing Nitro-Fueled, and it'll be free. You read right. We seem to be seeing this at an increasing rate, which is only a good thing, as games more often than not have post-launch content delivered. While gamers have traditionally not been thrilled about that from a cost angle, delivering said content for free takes that away and still keeps players engaged long after release.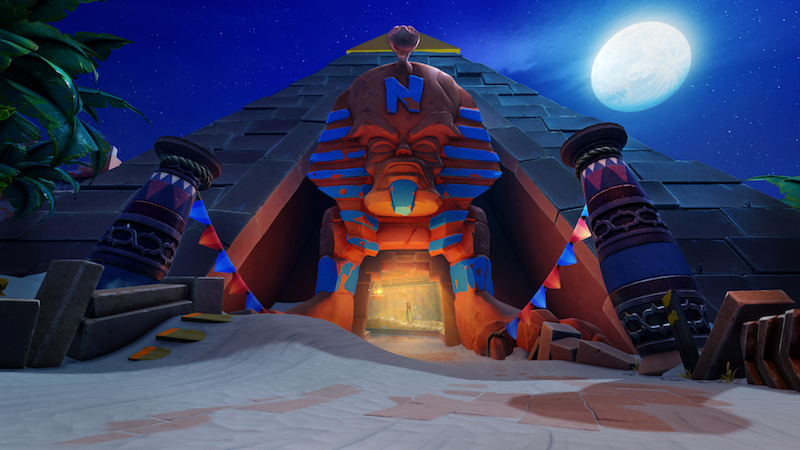 For Crash Team Racing, there's Grand Prix mode. The mode exists along side the main meat and potatoes of the title and will see additions regularly added. The first is Twilight tour, a desert-themed track with both day and night to play through.
But that's not all that you'll get in Grand Prix. Activision has also announced that fresh characters will be delivered for play in the mode too. The first will be Tawna, who'll be "earnable", with the Nitro Team following on her heels. You might remember them from the original Nitro Kart as the Trophy Girls.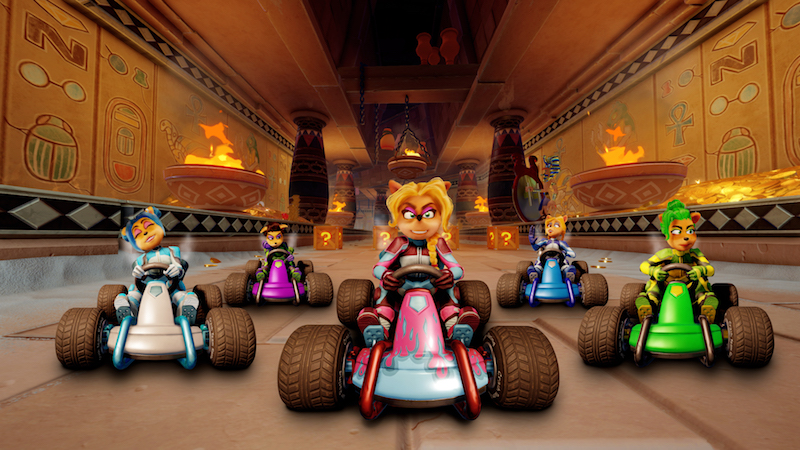 And then there's Spyro
That's right, the little purple dragon will be included in one of the following seasons. In all, you can expect a trio of content drops in this manner, which is pretty cool all things considered.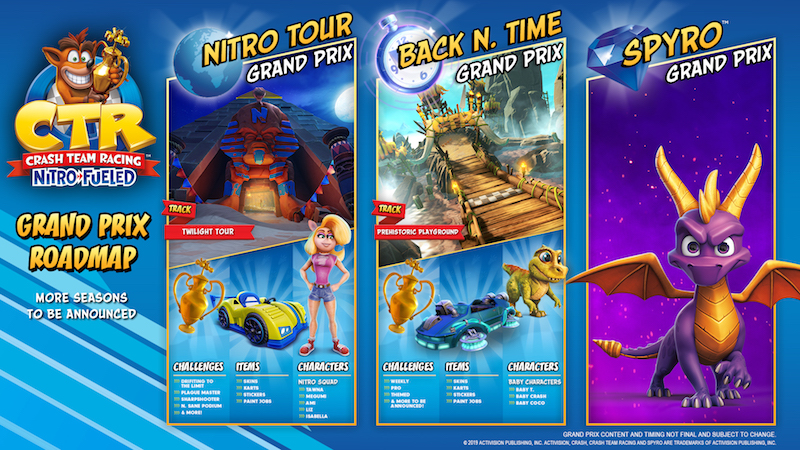 "Crash Team Racing Nitro-Fueled was designed to deliver fun in unexpected and exciting ways. The Grand Prix does that by giving players a reason to fall in love with the game over and over again," said Thomas Wilson, Co-Studio Head at Beenox. "Crash Team Racingwas an iconic game in the '90s that influenced how gamers played kart racer games, and we're thrilled to continue that tradition with Crash Team Racing Nitro-Fueled by introducing new content to players in ways they haven't imagined yet— the race definitely isn't over once you cross the finish line."

Activision press release